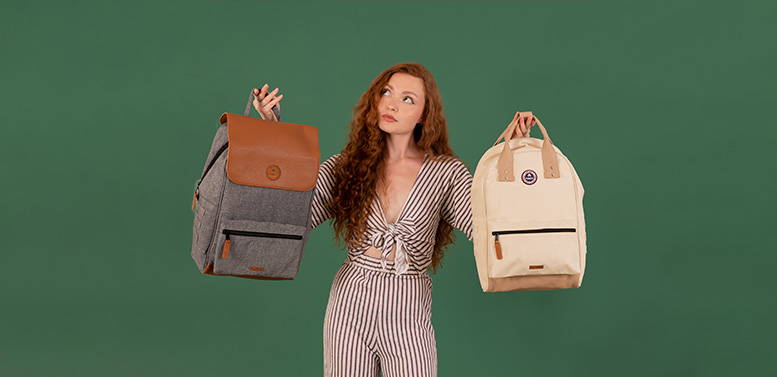 Upcycling and Cabaïa : a story made to last 💕
"Upcycling, but what is it?" No it's not just a trendy word we use to be hype, upcycling - or upcycling design - is like recycling, but better. It's the practice of transforming materials meant to be thrown away into beautiful and practical objects, like an upcycling backpack, for example. Indeed, when you see a simple empty plastic bottle, at Cabaïa, we see the possibility of creating an upcycling bag or hat.
In short, upcycling is a commitment to a less consuming and more ecological fashion. It's proof that you can be stylish AND eco-friendly 🌍
Upcycling design in more detail
Upcycling is about recovering materials or products we no longer use, such as used textiles, plastic bottles and other waste, in order to transform them into materials or products of higher quality or utility. "Nothing is lost, nothing is created, everything is transformed" as our dear Lavoisier used to say... (Yes, we have culture at Cabaïa).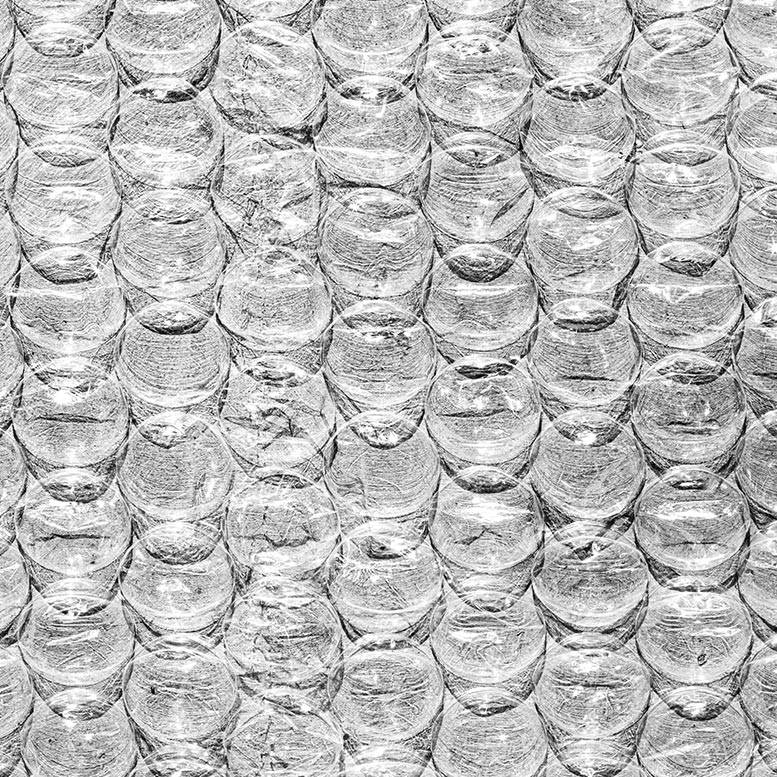 "At Cabaïa, we usually say that upcycling is recycling from the top: in other words, we transform materials that seemed to be of no interest into more "noble" objects. For us, it is a way of creating our products according to our slogan: Amazing Everyday. It's a way to see the creation and potential of everyday materials.
Lorraine, Product Manager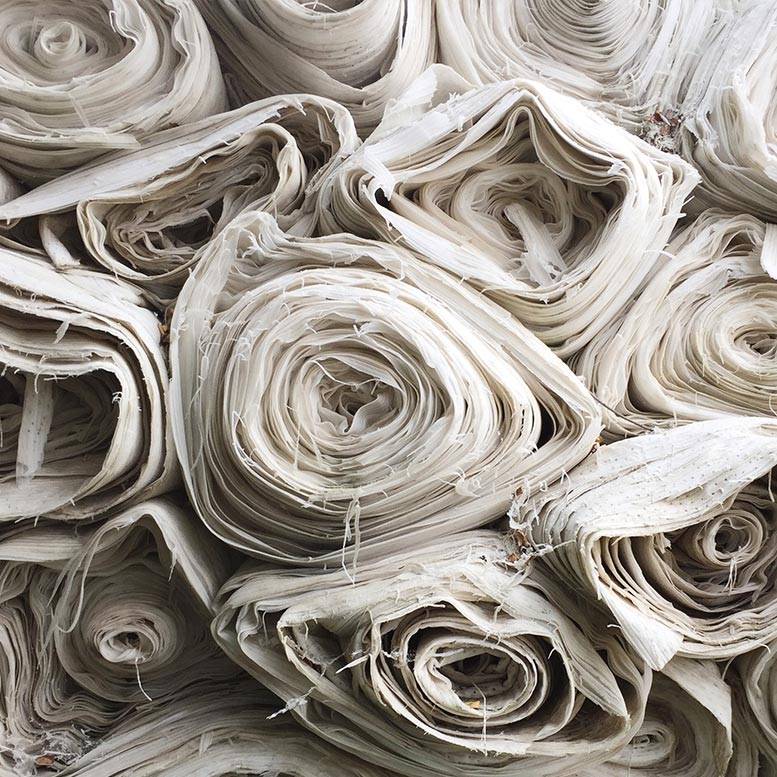 Upcycling design is a growing trend in fashion today: many brands are now adopting this practice, and that's good! Fashion is one of the most polluting sectors in the world, whether for transport or production. We just give you here some figures👇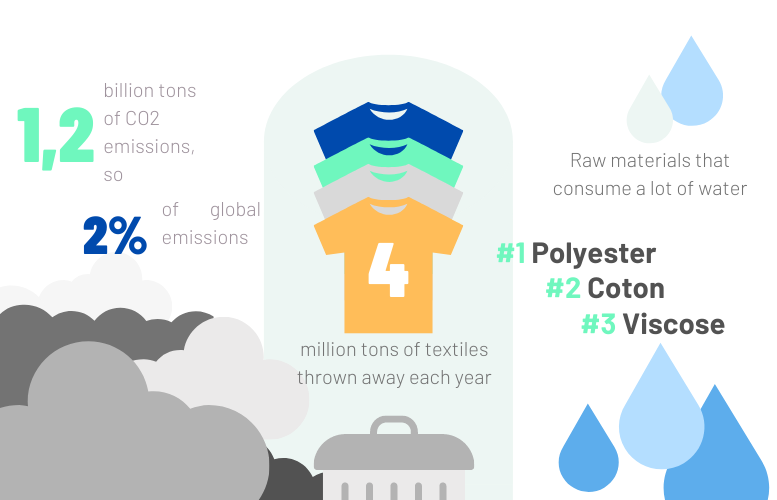 Starting from this report, you understand better why it was important to us to review our production models and think about solutions to create upcycling bags for your daily life. (Source: ADEME)
In 2021, we released our very first fully recycled backpacks: the CITY bag and the OLD SCHOOL bag. So yes, when you see these upcycling bags, you can't really see the common point between the two. However, you should know that both are produced entirely from 25 plastic bottles from everyday consumption!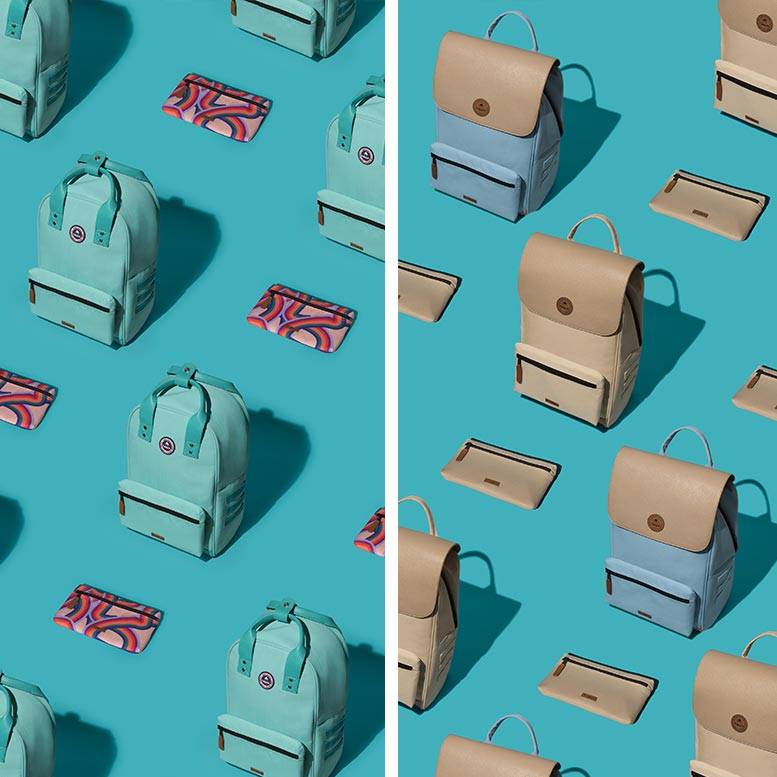 "These backpacks were a real challenge for us! It was very complicated to source a material that was both fully recycled and able to withstand all the tests conducted in the laboratory. But we didn't give up: it was really important to us to make a 100% upcycled backpack!"
Amandine, buyer and product manager for luggage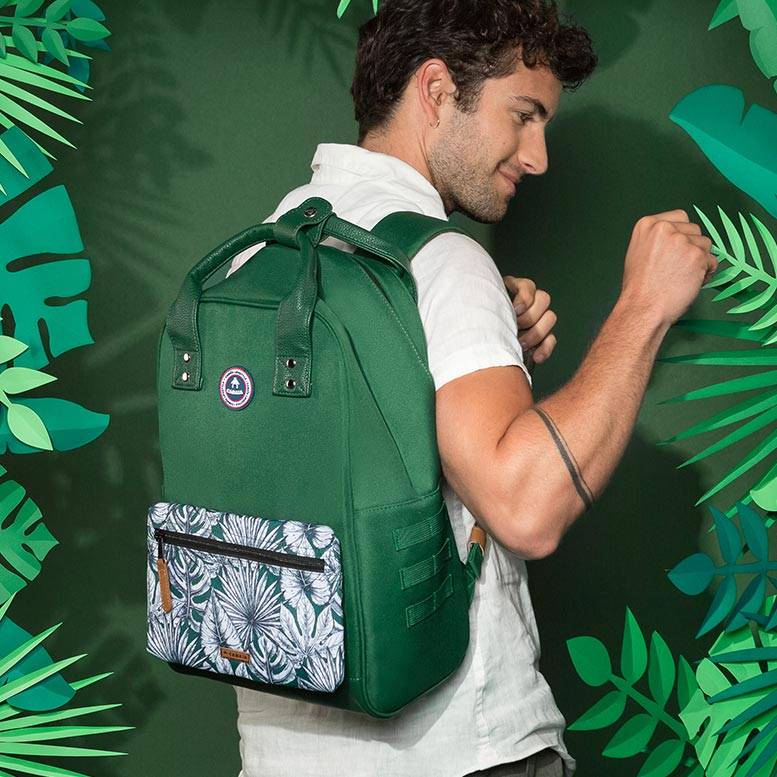 After several months of work, we managed to find THE Grail, the right material with the right factory to make these upcycling bags. Cherry on the cake: this material is GRS certified. This demanding label certifies that the materials are recycled and manufactured with respect for the environment and workers' rights.
For an assertive pop look
"Today, upcycling backpacks do not represent the majority of our range. But by 2023, all of our Adventurer bags will also be upcycling designs. This is part of our program as part of our certification as a mission-driven company. Our goal by 2024 is to have 80% of our accessories upcycled."
Bastien, founder
Why wait so long? For now, we are still facing longevity constraints for some recycled materials as well as price constraints. We are working to make these products accessible, to maximize our positive impact. We don't want to be in a niche and become a brand that the majority of you could never consume. But we also can't afford to create bags with upcycling designs that won't last long and won't live up to our promise of sustainability. We mean, if you're going to throw it away, what's the point? So that inevitably means compromises with mixes that allow everyone to have access to low-impact products.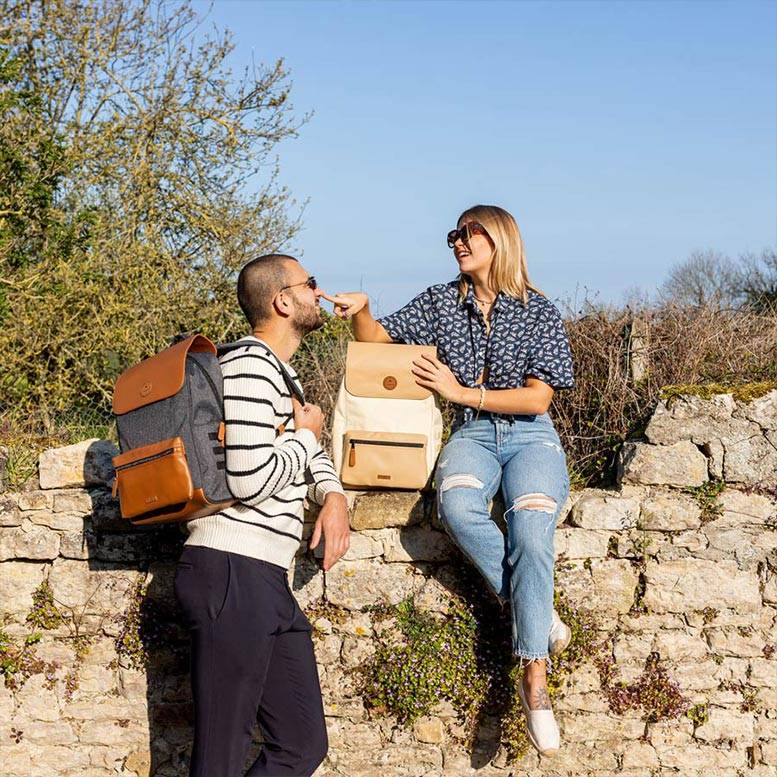 Bags in upcycling... But not only!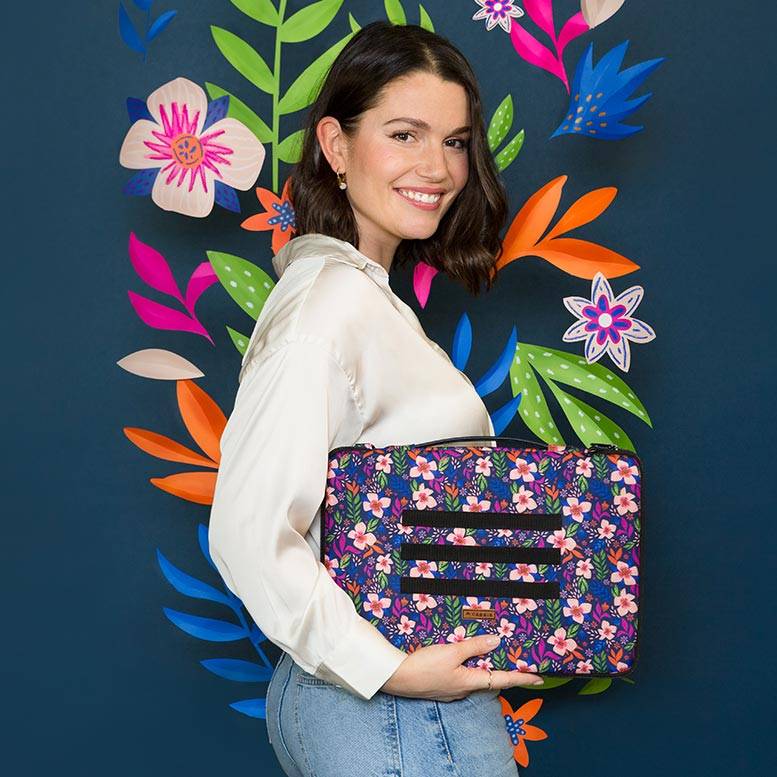 But don't worry, we've made good progress! Today, three quarters of the accessories sold on our site are upcycling design.
In fact, in the luggage department, our card holders, travel kits, pencil cases and duffle bags are all made from recycled materials. The famous plastic bottles...
Shout out to our Green collection of hats, 50% cotton, 50% recycled polyester hats (made from plastic bottles again, really). But there are not only bottles in life, we also work on hats made from recycled wool.
Discover our eco capsule: 100% recycled hats with the GRS label, to spend the winter warm while taking care of our planet.
Discover our eco capsule: 100% recycled hats with the GRS label, to spend the winter warm while taking care of our planet.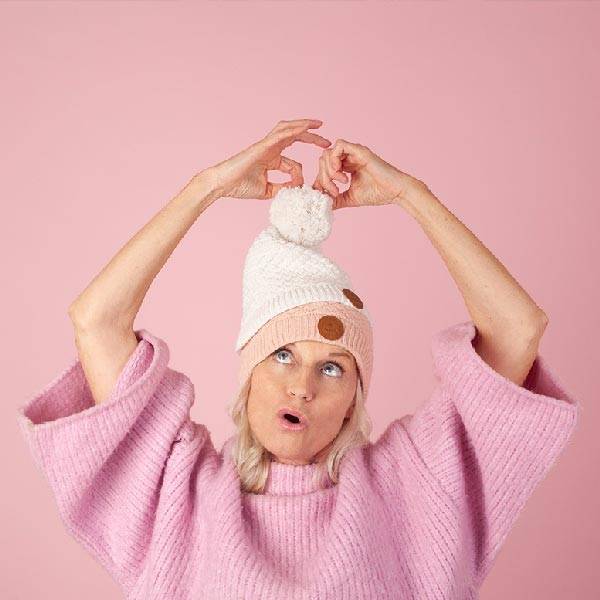 Here we go! We apologize for this long article but it was important for us to justify our choices to you and to give you an account of our progress on the subject. Now you know everything about upcycling and its practices at Cabaïa.
If you want to know more about our labels, we invite you to read our article here. If you want to know more about the different ways to upcycle your packaging, we invite you to go here.
See you soon, family!