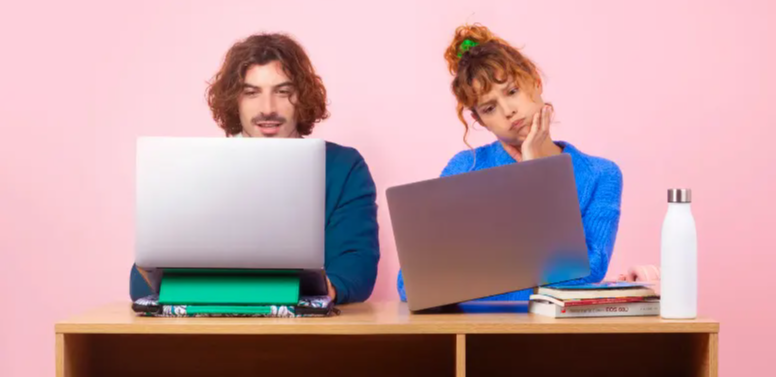 Messenger bag or laptop case : how to choose?
You absolutely want to protect your precious (we named: your computer), but you hesitate between our shoulder computer bag and our laptop case?
We explain the difference in this article 🤓
Our laptop case: light as a feather!
For those of you who never go anywhere without your laptop, our laptop case is for you.
You'll love the fleece interior to protect your screen, the front pocket to change style and store your charger, its water-repellent fabric to brave all kinds of weather and its integrated magnetic support that will allow you to sit wherever you want, whenever you want.
It's a great way to elevate your computer, preventing overheating and keeping your neck and wrists in a good position. And your physiotherapist will approve! And you want to know the best one? It fits easily into an Adventurer Medium or Maxi bag!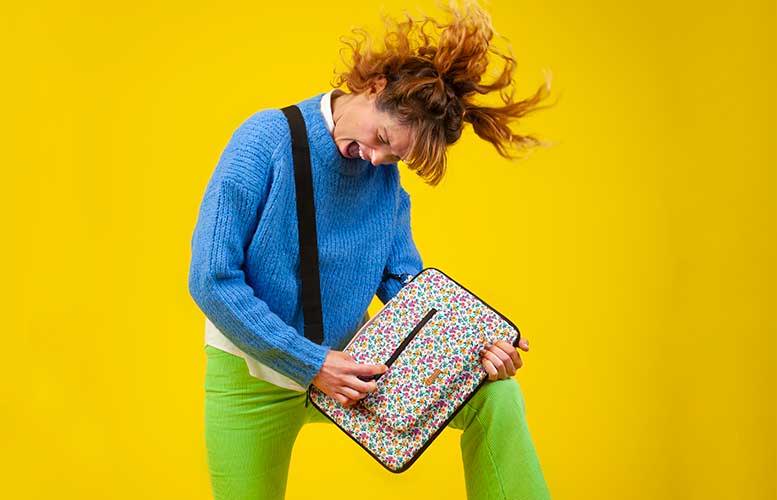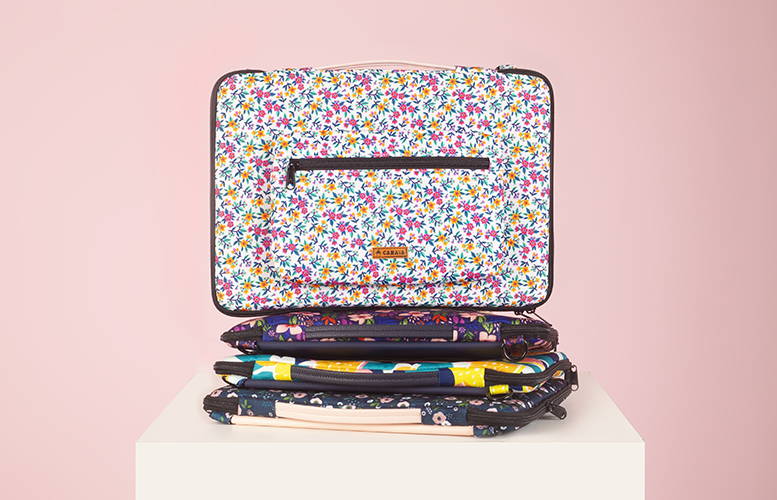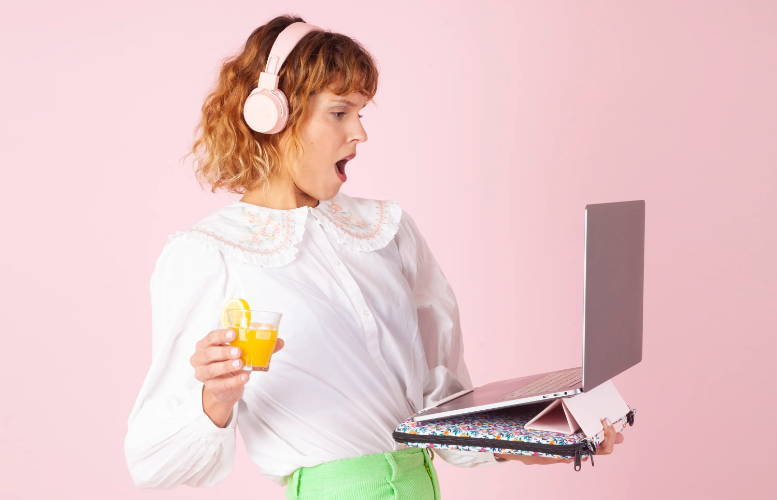 In brief:
2 sizes available: 35 x 25 x 2 cm ( 13 inches) and 38 x 27 x 2 cm (15 inches)


Shoulder strap not included


Front pocket you can change


It is made for you if

... If you already have a backpack, and you want an extra protection or if you like to go to work with a light mind!
Our Messenger bag: for your computer... and more
Our new Messenger bag, designed to carry all the essentials of your busy days with style and comfort. We fall for its separate compartments for your 13 to 15 inch computer, its clever storage for pens, phone, notebooks, glasses (and even snacks), its customizable pockets to spice up your bag, and its sturdiness thanks to its reinforced shoulder strap and its vegan leather finish. Oh, and did we mention it has a lifetime warranty? Here you go.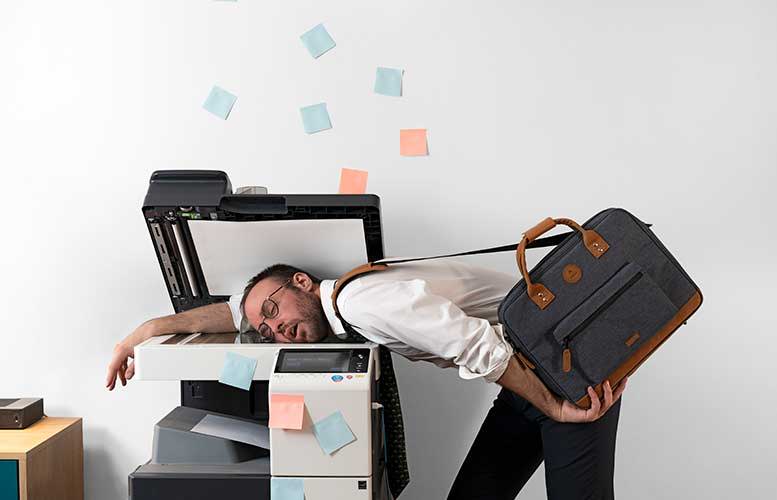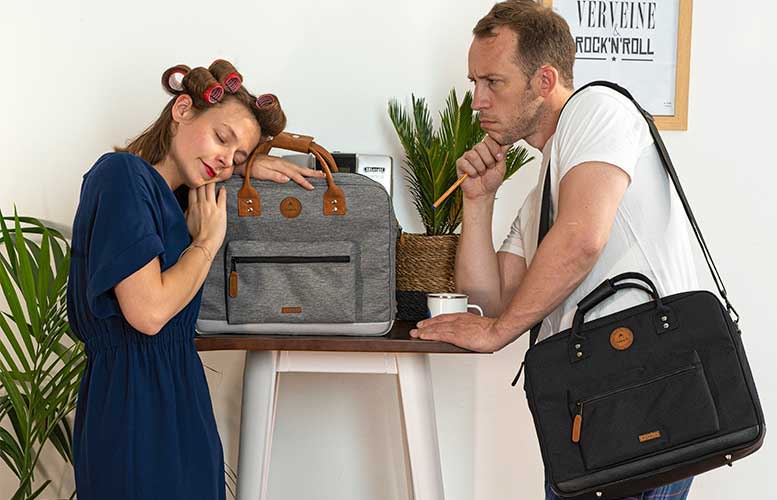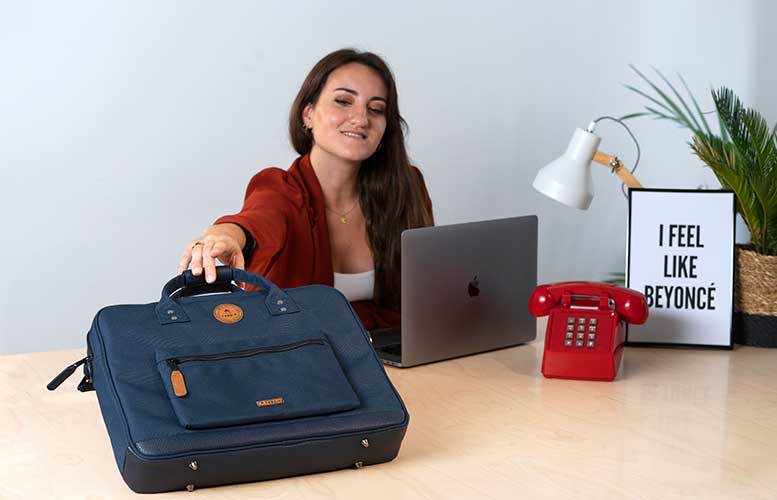 In brief:
1 size available : 32 x 37 x 6,5 cm ( 13 to 15 inches )
2 compartments inside
Shoulder strap included
2 front pockets
It is made for you if... If you are allergic to backpacks and need to carry your whole house when you go to the office!