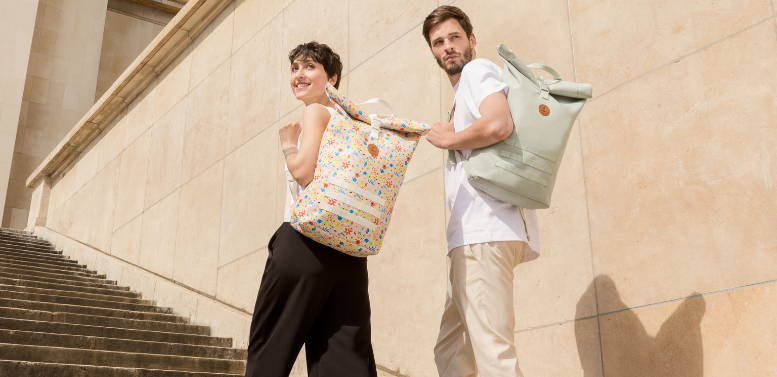 The Starter: simplicity is best
Tada! We're proud to unveil the Starter, our new must-have backpack. Functional, durable and affordable. With it, it is the beginning of a wonderful adventure ! 
 
Shall we introduce ourselves?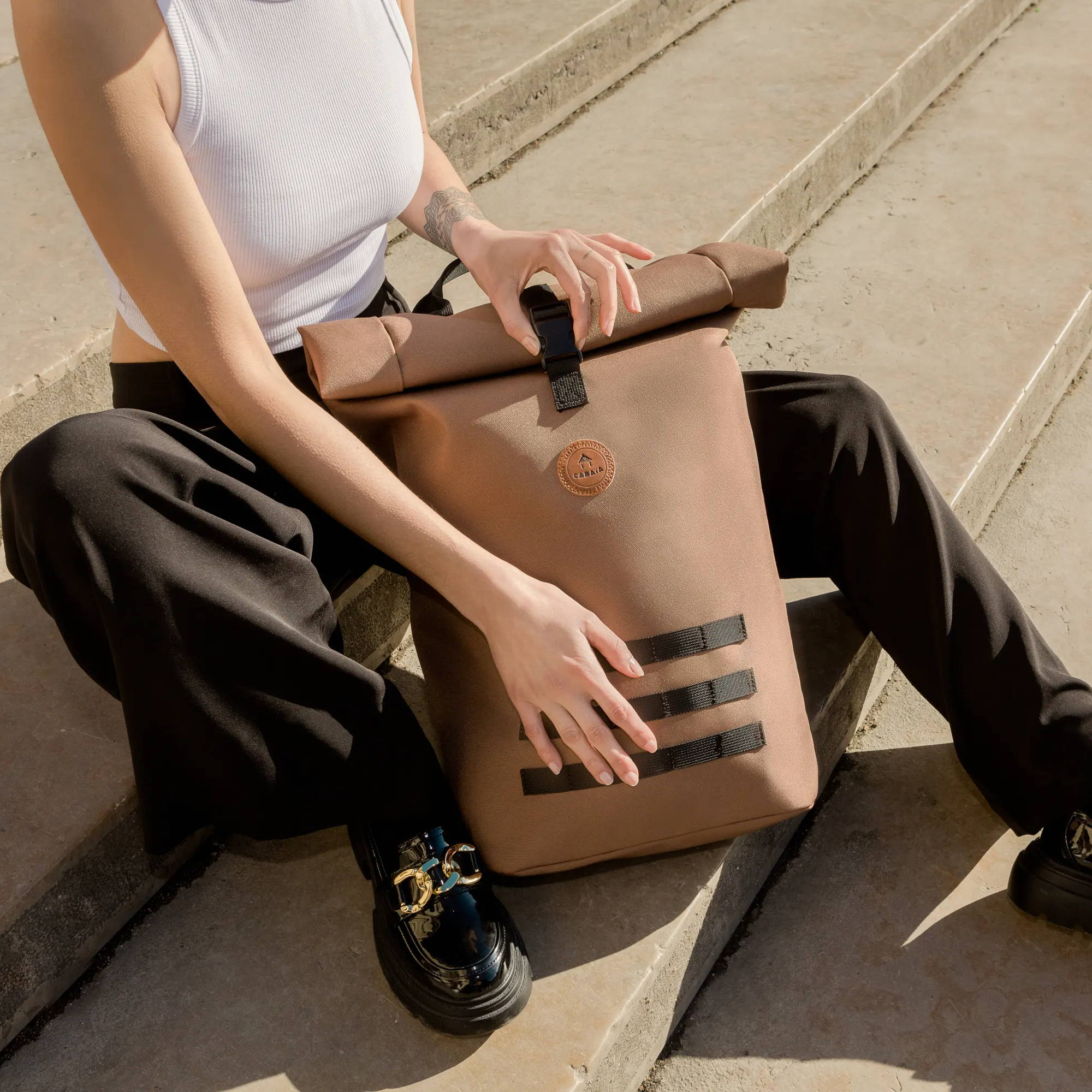 The backpack at its most essential
Going straight to the point without compromising on product quality and durability: that was our goal when we started working on this new backpack. For many months, the product team worked hard to meet the challenge of bringing you a bag at an unbeatable price, while remaining uncompromising on the quality and eco-responsibility of the materials.
 
After sleepless nights, heated meetings, and approximately 468 quality tests, we are proud to present you this new 100% recycled and recyclable essential, at a price as minimalist as its design.
 
In fact, if you ask Hugo, our product engineer, about the Starter, he'll tell you: "Sleek style, simplified interior storage, but still strong enough to carry your stuff. Personally it's my new favourite!" And we have to admit that we agree with him.
The Starter: the functional, elegant and well thought-out backpack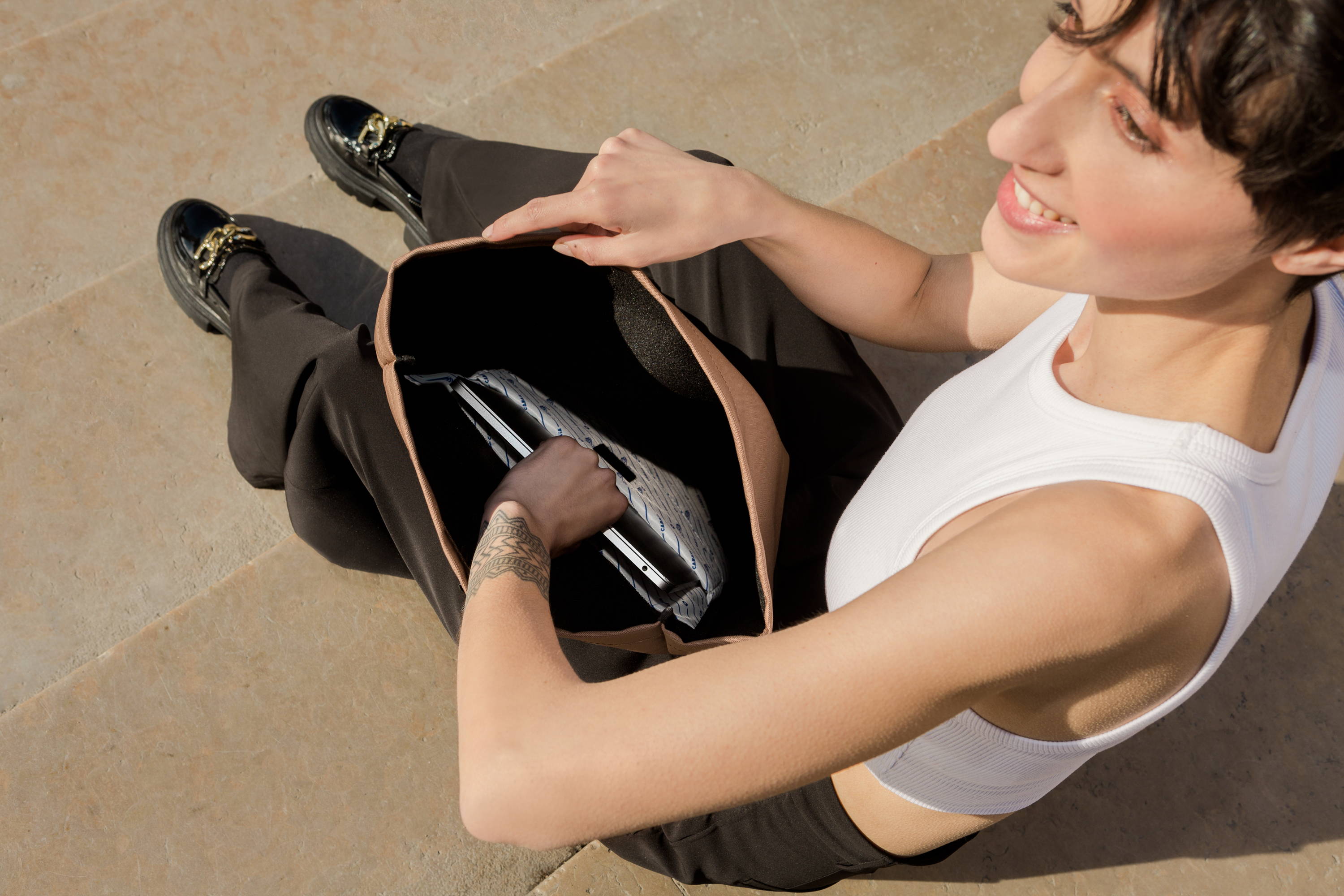 Intelligently thought out in every detail, this newcomer has all the makings of a great one. Here's a quick overview of its ingenuity:
 
With its roll-top clip closure with adjustable strap, the volume of your bag can be adapted from 20 to 23 litres depending on your adventures (loaded or not) of the day.
 
Inside, we've kept the padded sleeve to carry your 16" laptop safely. Yes, it also works to protect your snack.
 
Sewn in a water-resistant fabric, the Starter is ready to go out and conquer the world, or just to visit your mother-in-law. Even if it rains. No excuses.
 
Hugo's little touch : The minimalist design and the self-structuring material of the bag, which ensures it's rigid in all circumstances. (To the bag, not to Hugo).
 
And of course, we've kept the iconic MOLLE system on the front of the bag so you can customise it endlessly with your favourite pockets.
 
We told you it had all the makings of a great bag.
Except the price.
Available at 49€ in 7 colours.
100% recycled, 0 compromise
When you say low price, you often say dubious origin of the product. But not at Cabaïa. Even at a low price, our Starter backpack respects the environment with an entirely eco-responsible production. Created from 45 recycled plastic bottles, the Starter is 100% recycled and recyclable. And what's more, it comes with a lifetime guarantee. Who can beat that?
To find out more about our commitments: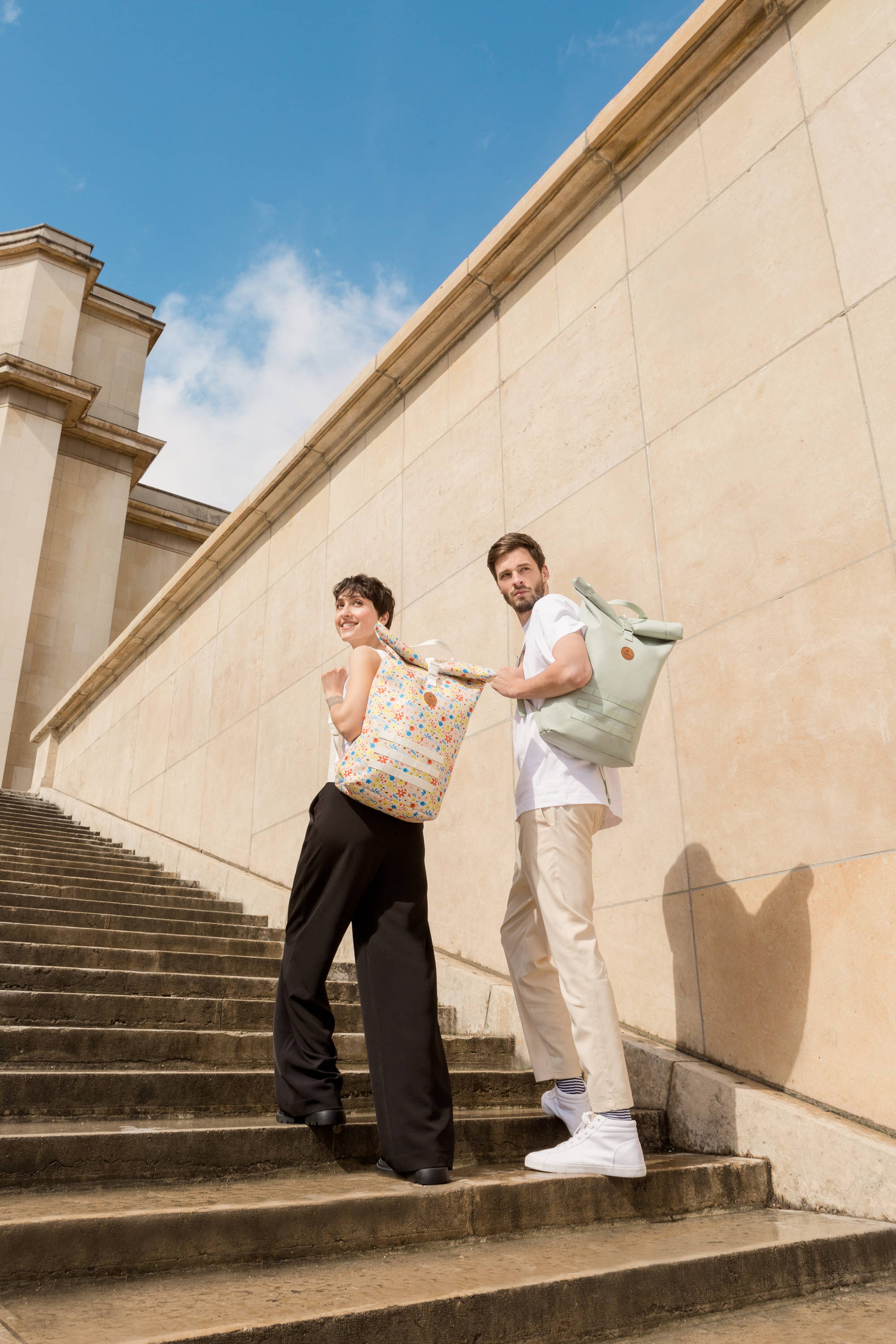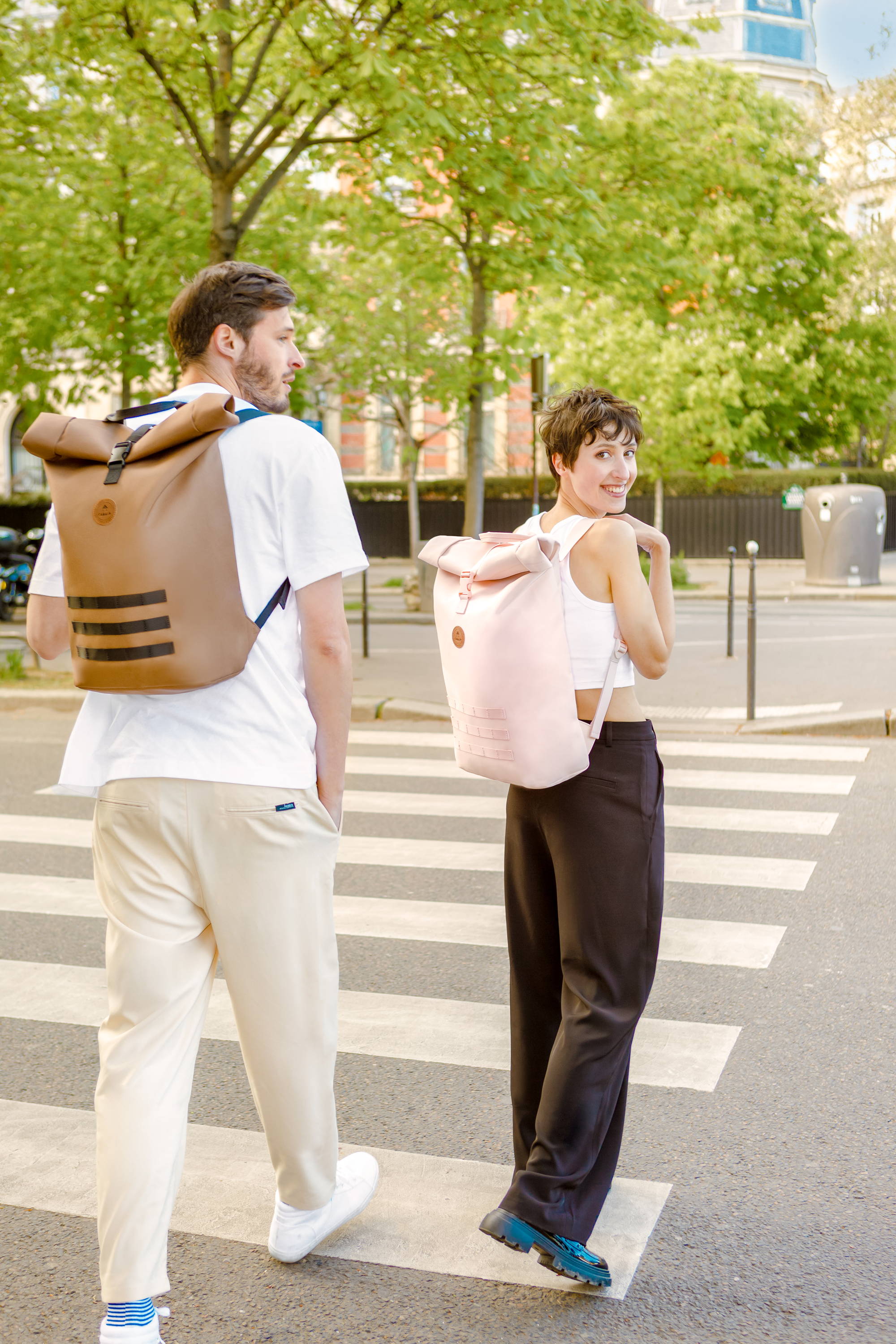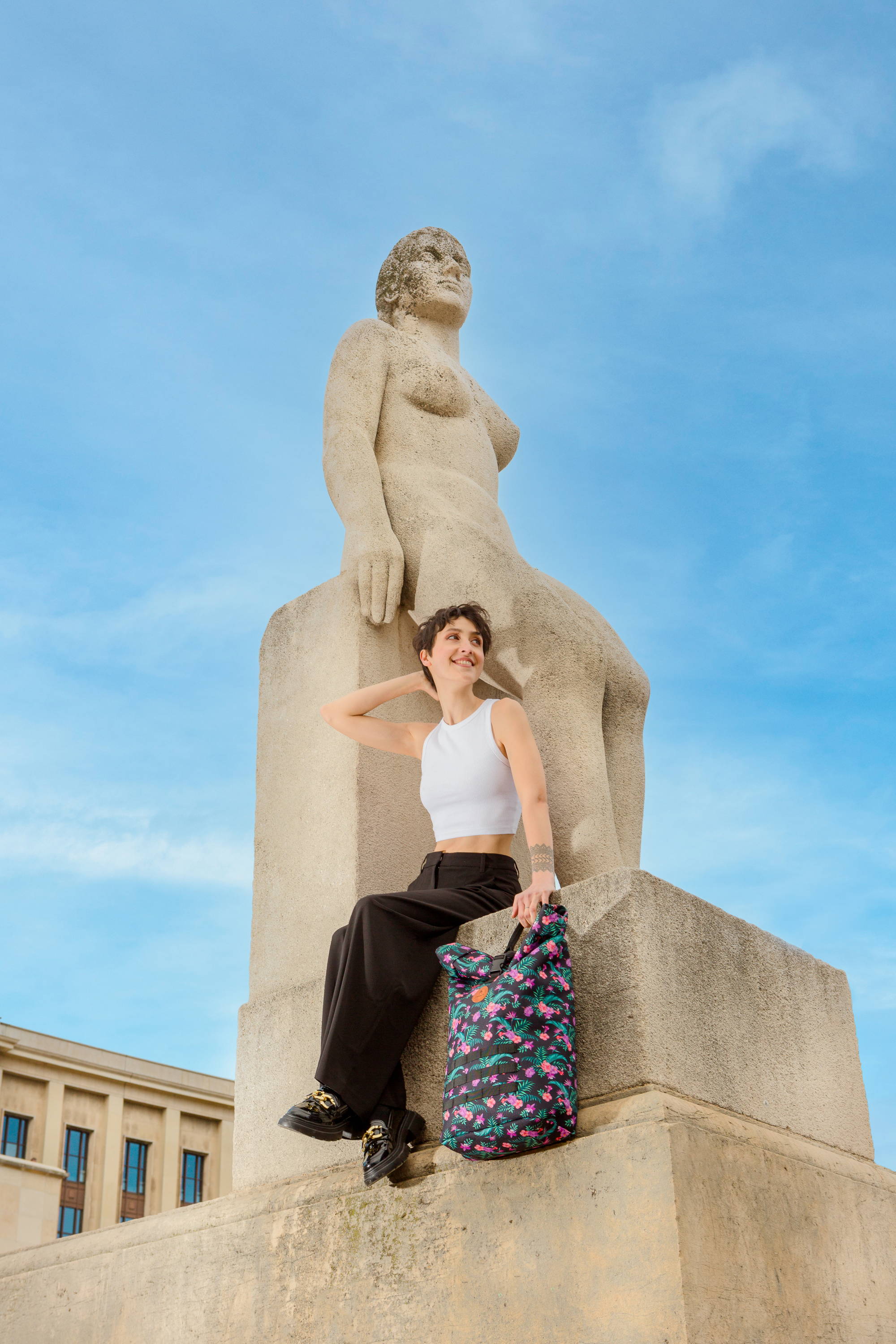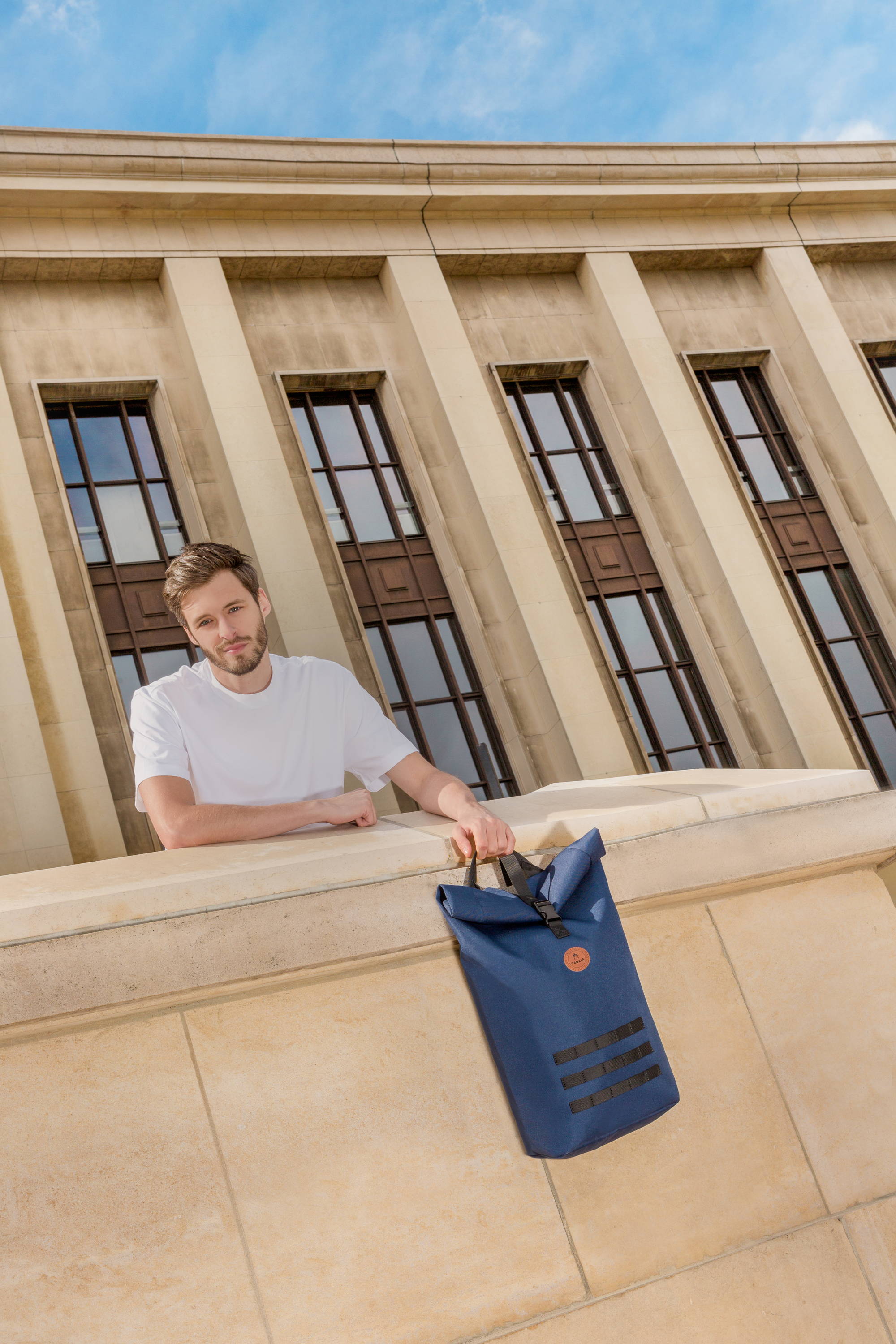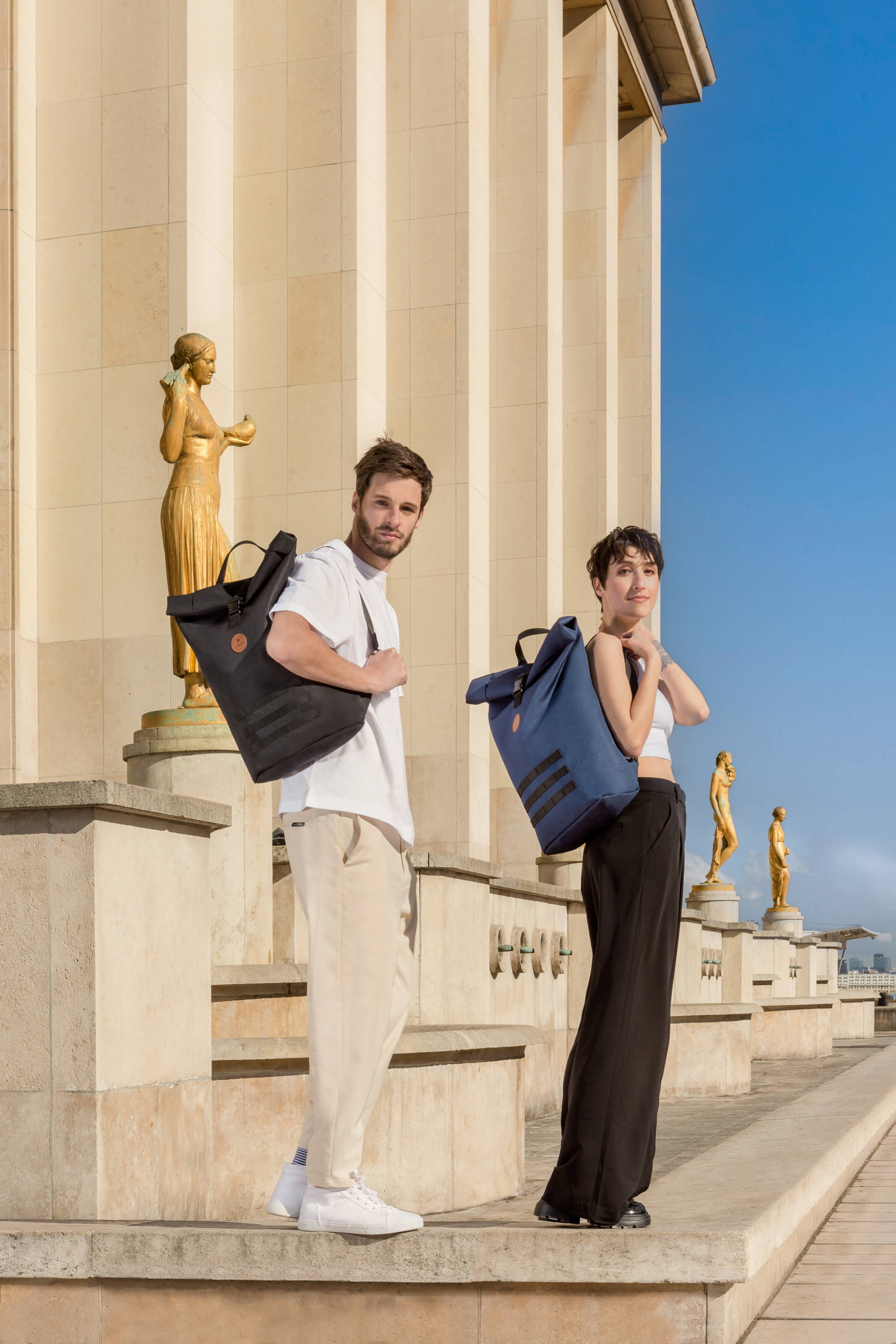 The new range of backpacks that goes to the essential 🎒