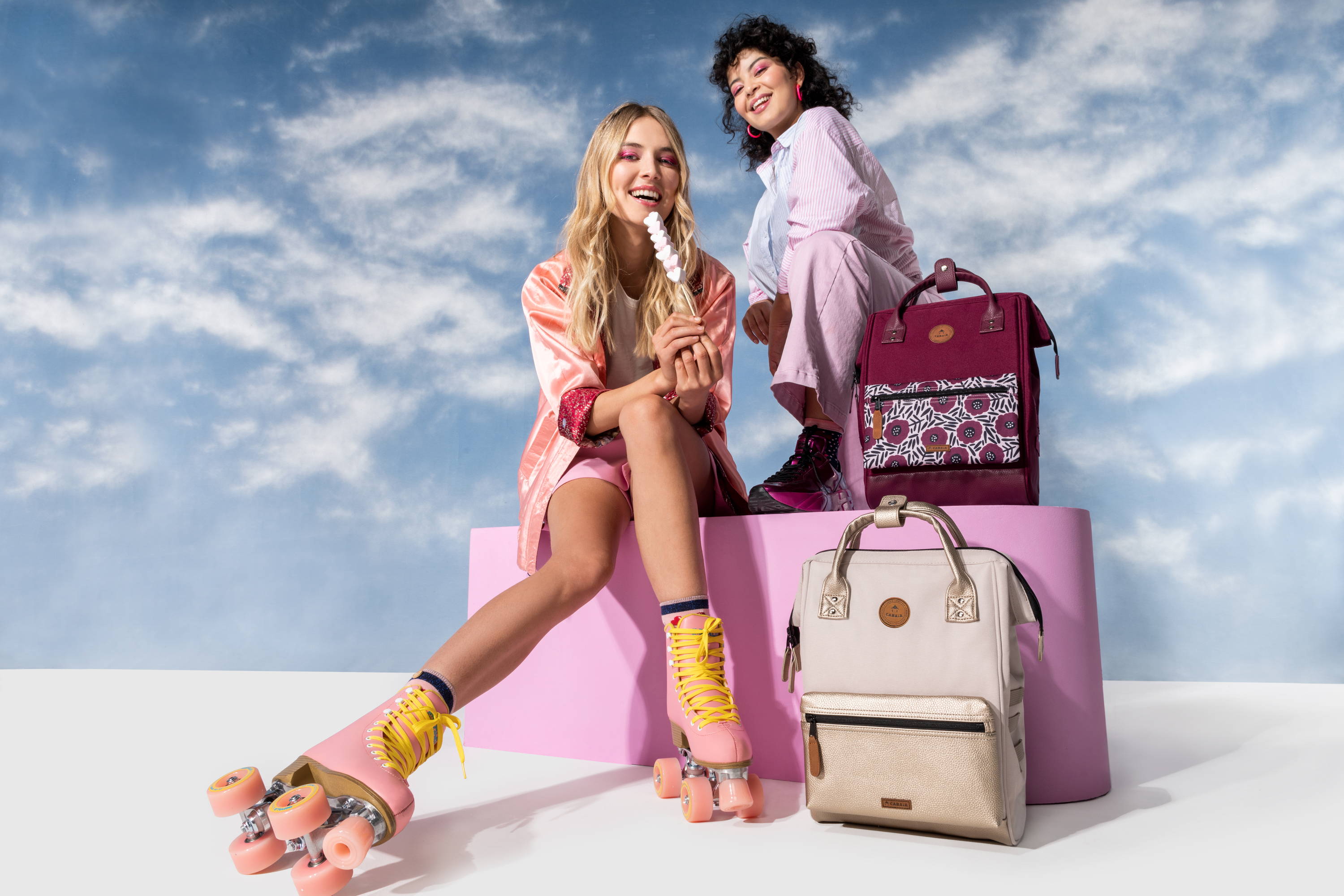 Are you also looking forward to the arrival of the warmer season? Let's face it, we're sick of our runny noses and our 3000 layers of clothing that make us look like an onion.
So to celebrate the arrival of the first rays of sunshine, we wanted to release a collection of accessories in bright, retro colours that smell like spring 💐 ! New colours, new designs, new materials, we've got it all covered to accompany you on your daily walks, glasses on your nose.
Mom jeans, large scrunchies in the hair, crop tops, or even platform shoes...The 90's have definitely made a comeback in our wardrobe! An iconic era that we are all a bit nostalgic about in the team (Aaah Pokemon, Buffy, the Spices Girls...! 😻) and that inspired us for this new collection.
We've taken our famous recycled materials (that you cherish so much), and added a concentration of pastel and vivid colours combined with floral and fruit patterns to recall the best of the 90's.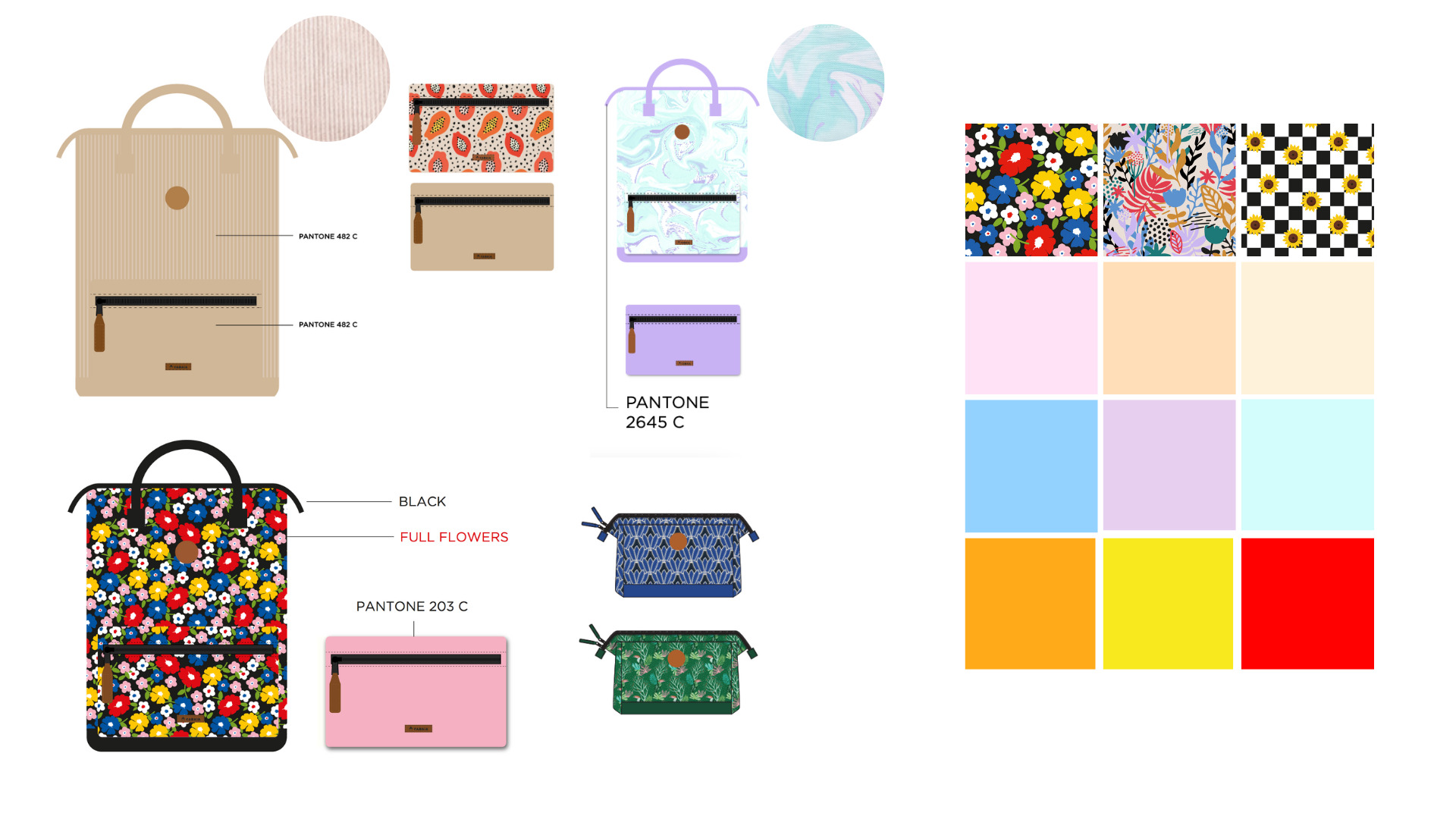 The family is growing (and gaining heights)!
Some of our Adventurer backpacks like our famous Kuala Lumpur, the Nice, or the Moscow are now available in maxi size. Perfect for storing your Walkman, your Gameboy and even your fax machine.
The same goes for our computer bags, which can now carry a 15-inch laptops !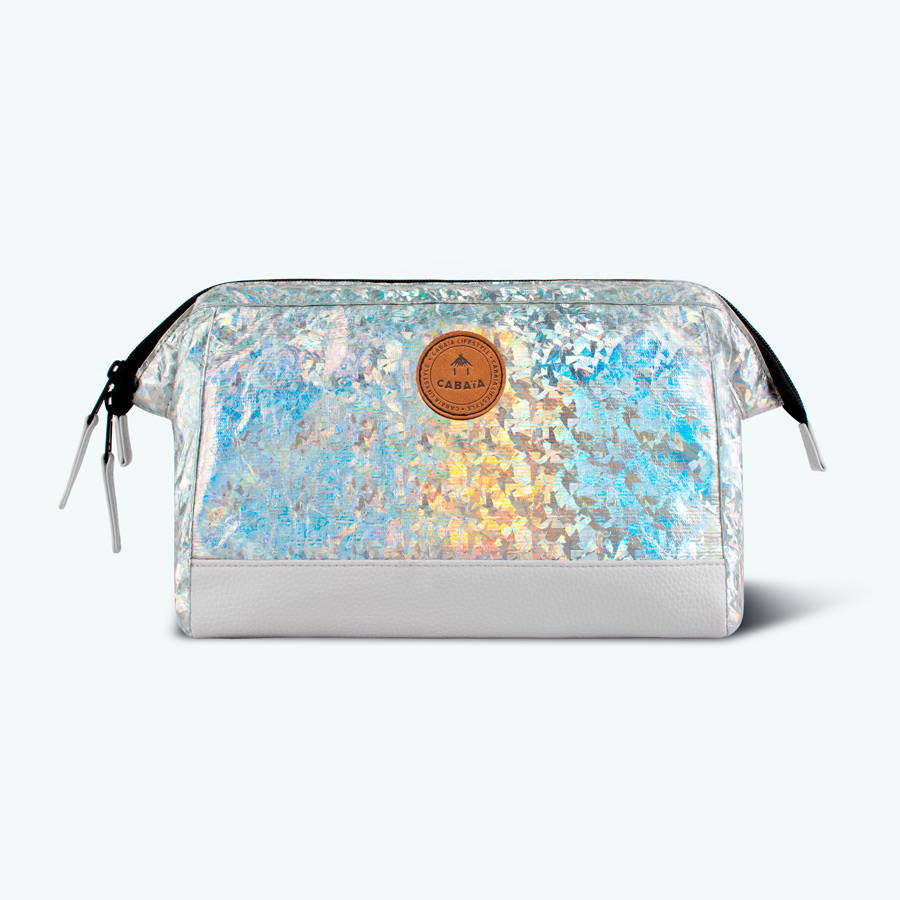 Our Tyvek toiletry bags
Tyvek? No, it's not the name of the most beautiful village in Netherlands, but the 100% recyclable material of our new toiletry bags. A highly resistant and very funky paper fabric, with its holographic effect. Water repellent, durable and very ASMR: you'll love it.
And to illustrate this new collection: a colourful and retro shooting for a leap back in time!
The concept of our shooting? Summer Games! Like a wind of freedom to live in motion thanks to our accessories. And despite the irresistible 90's inspiration, everything is designed to move forward. We still haven't figured out how to travel in time... But we can help you travel better.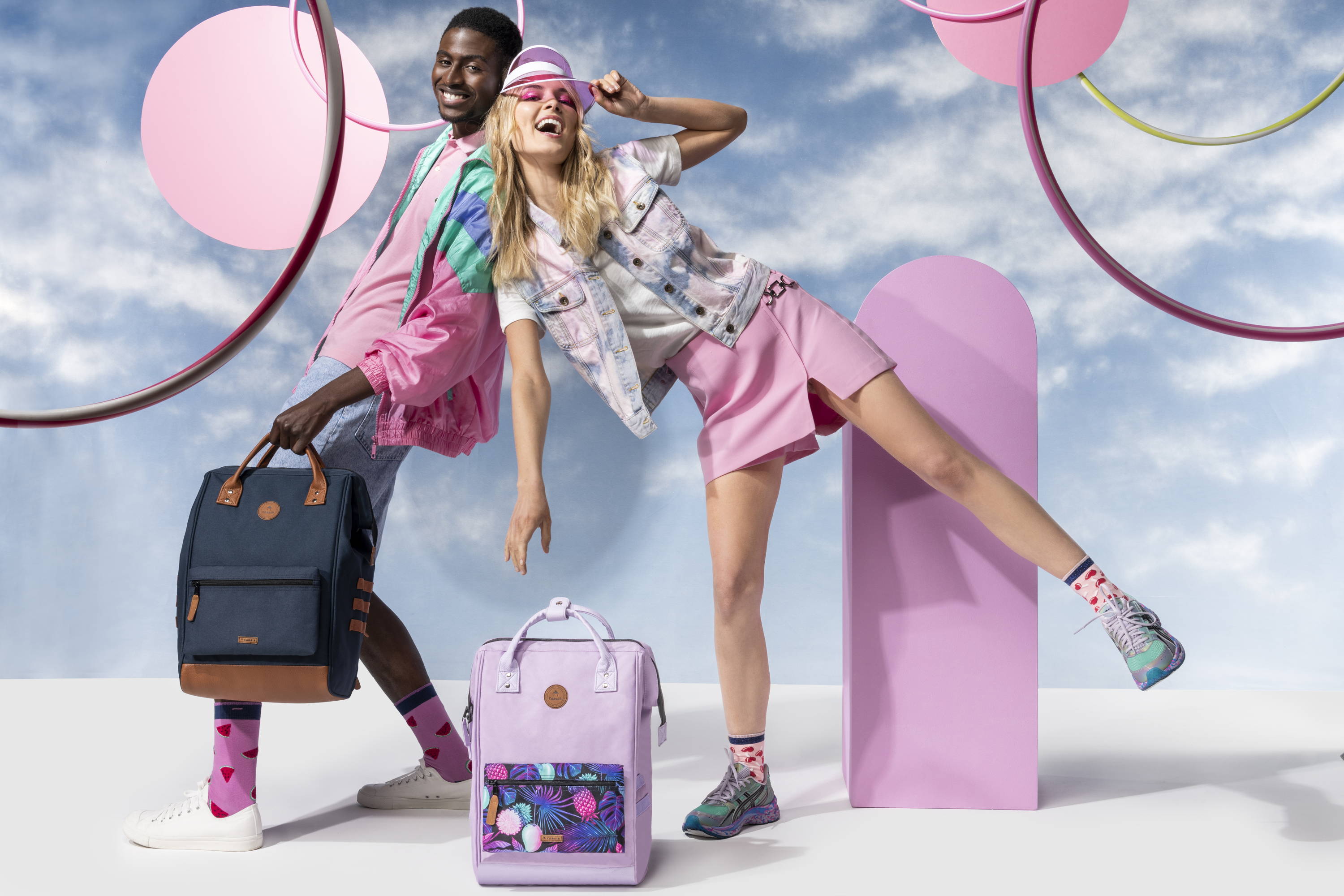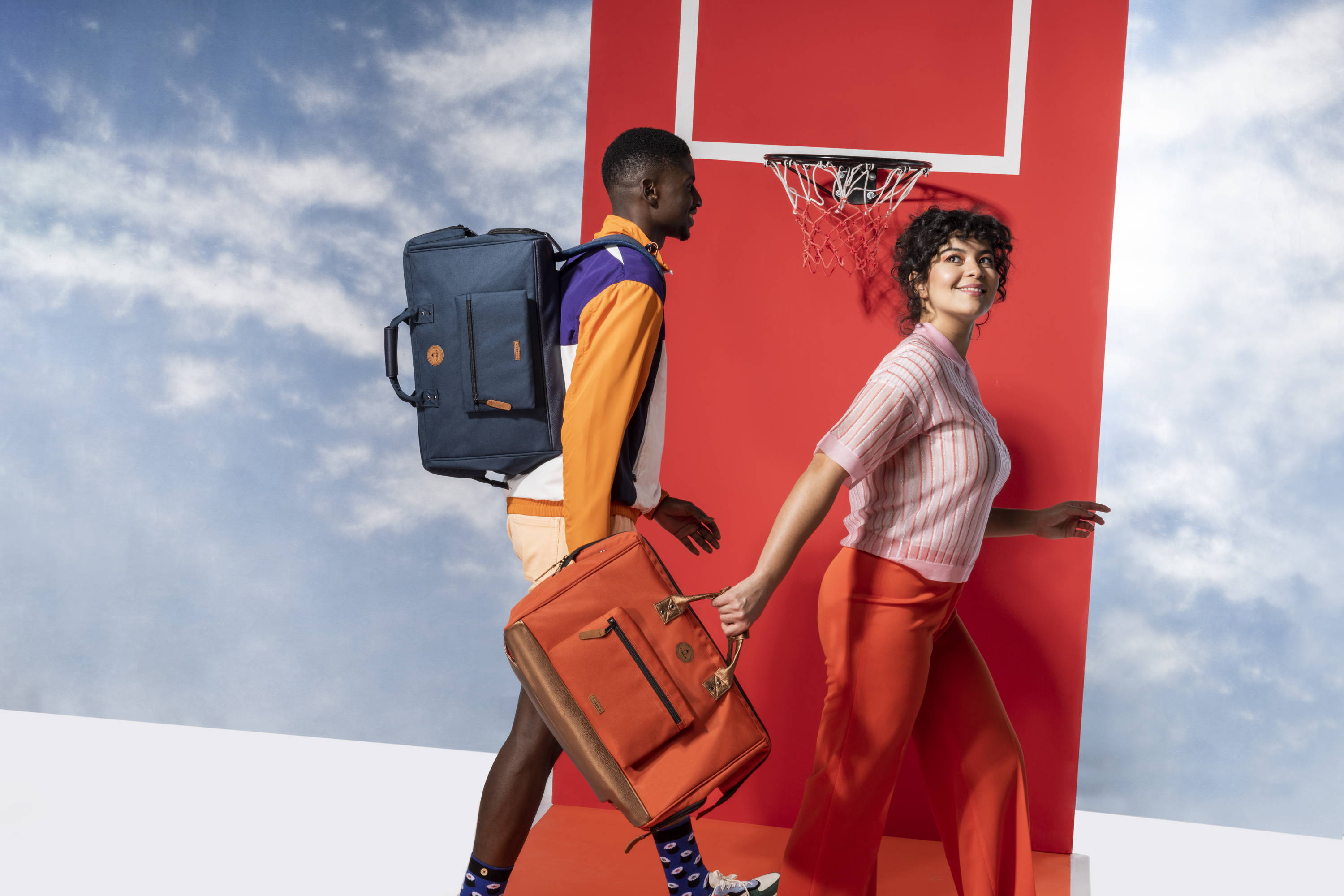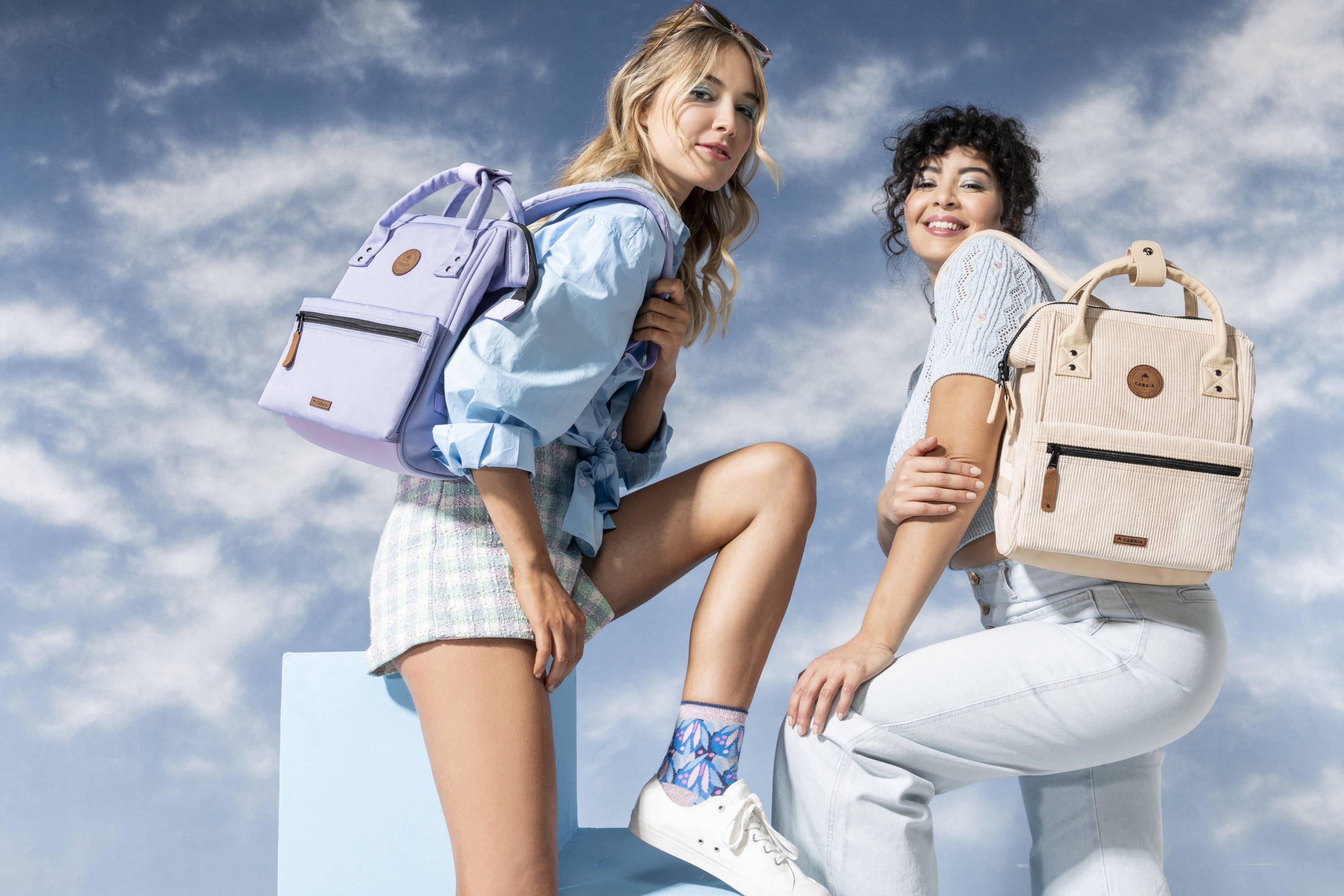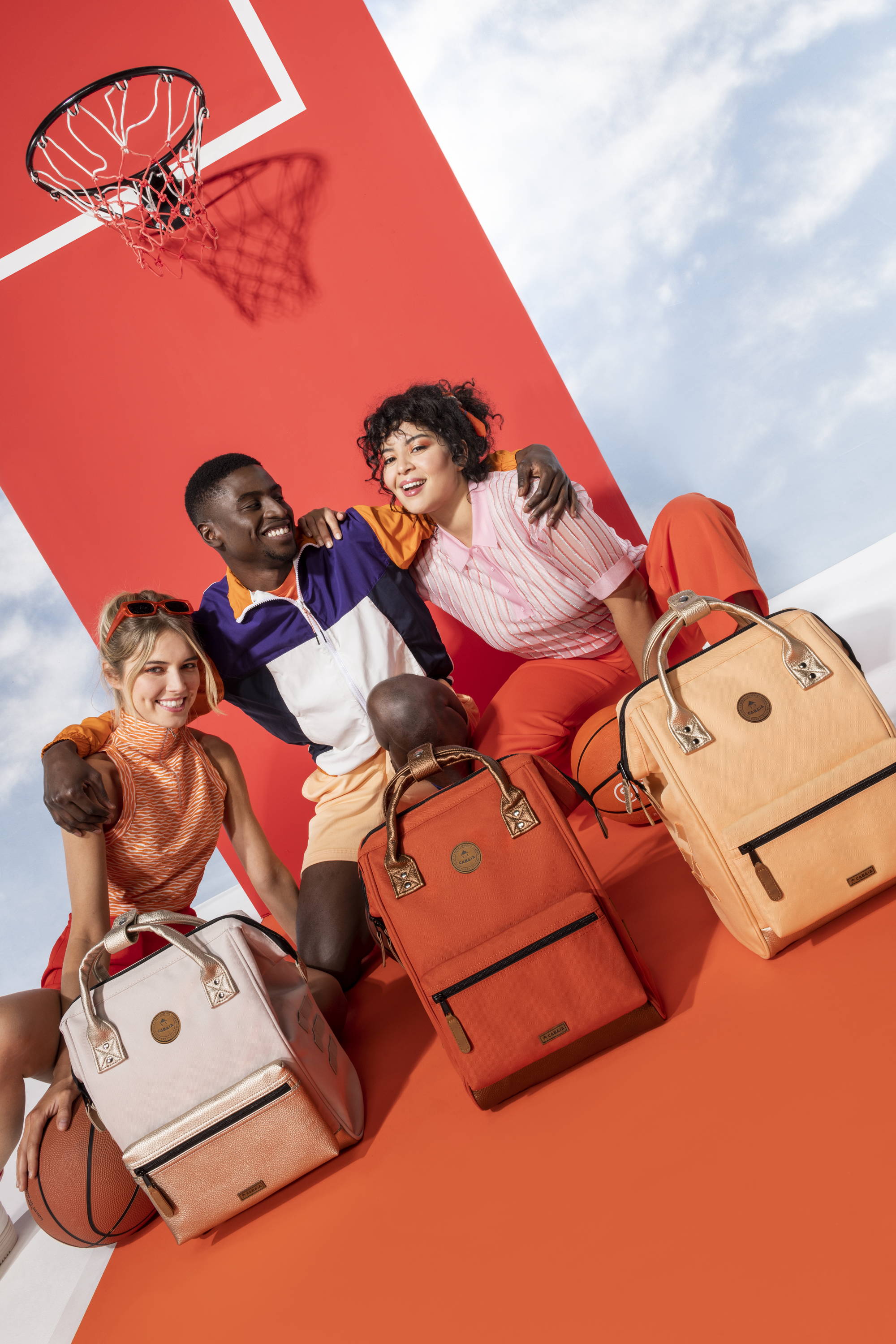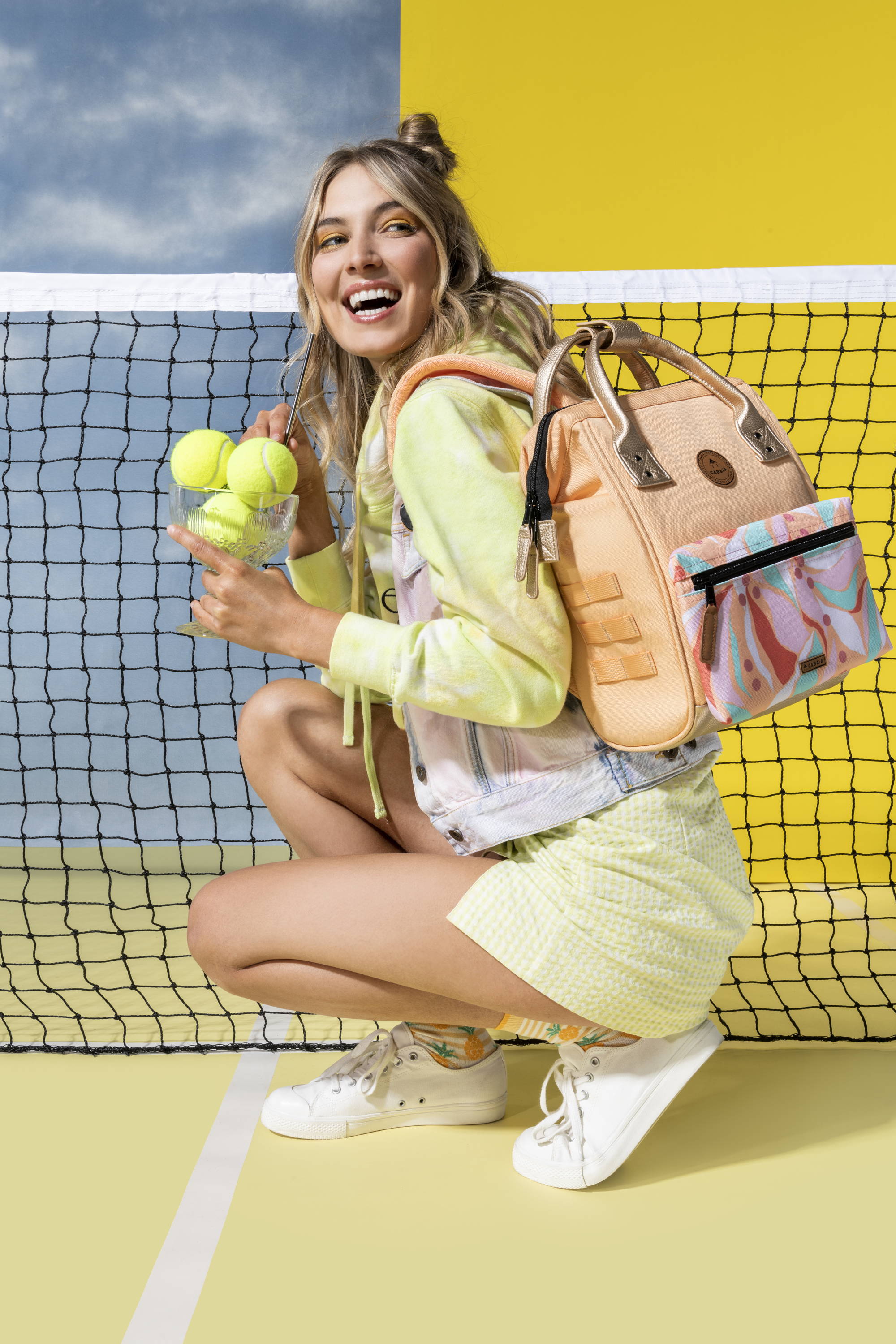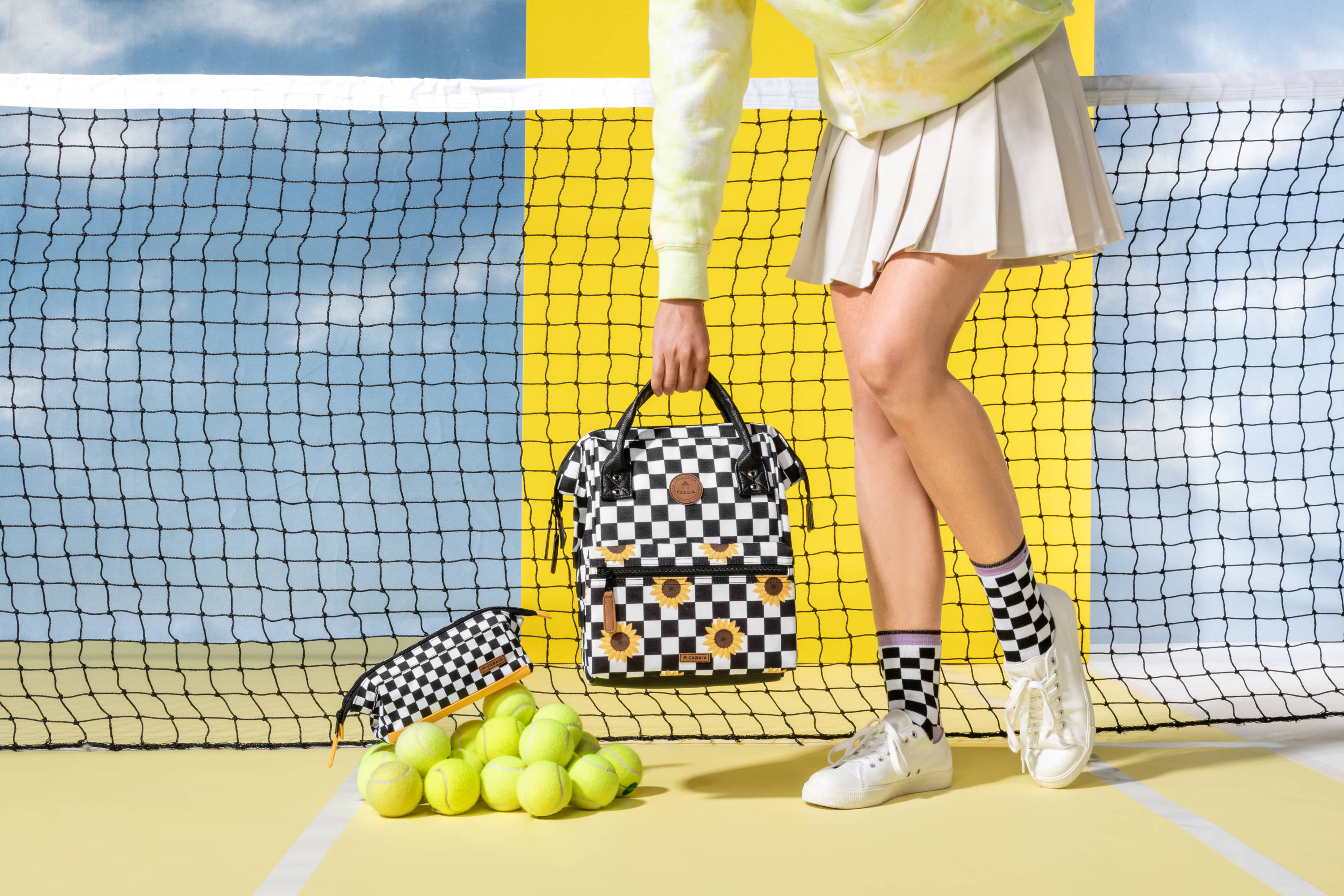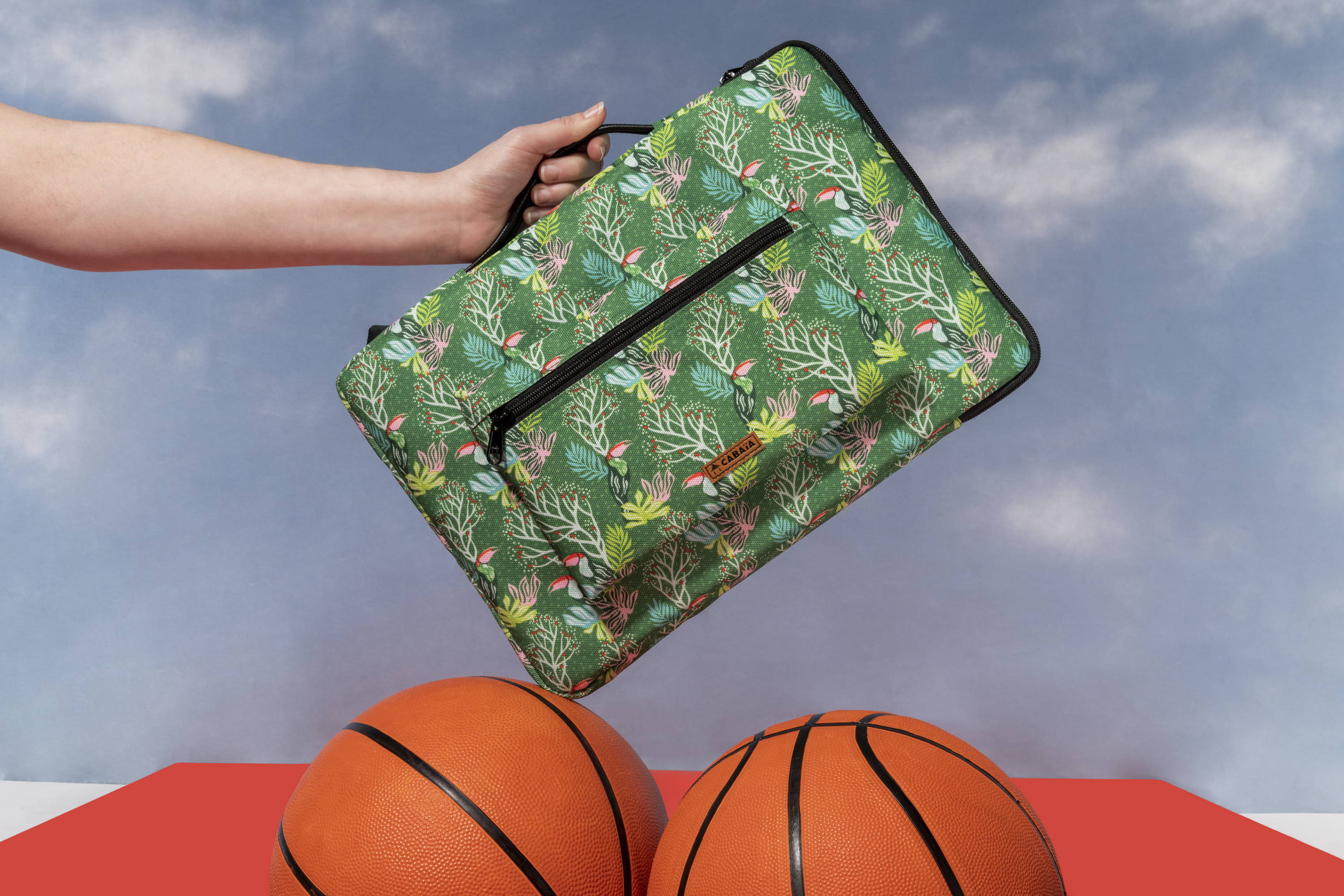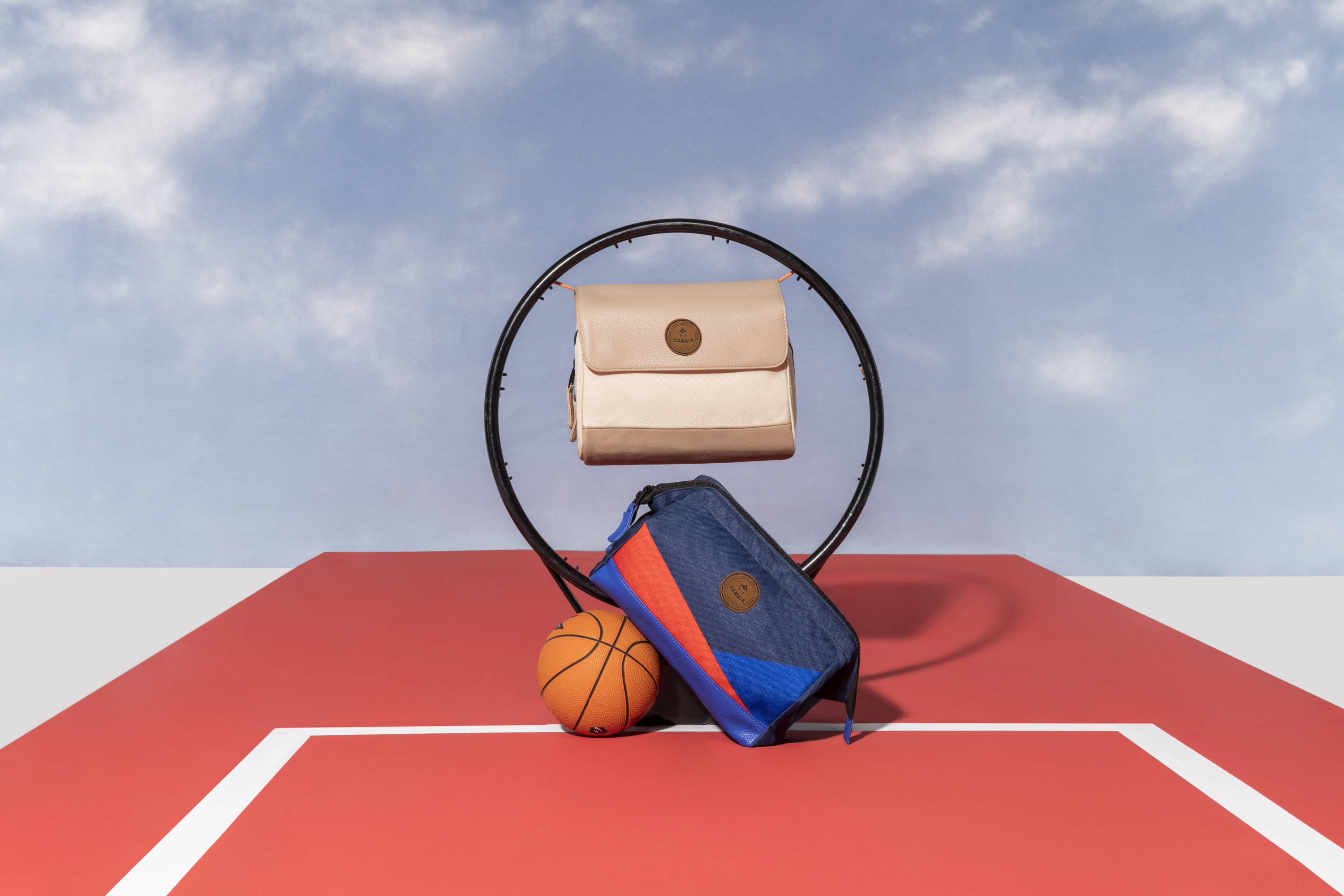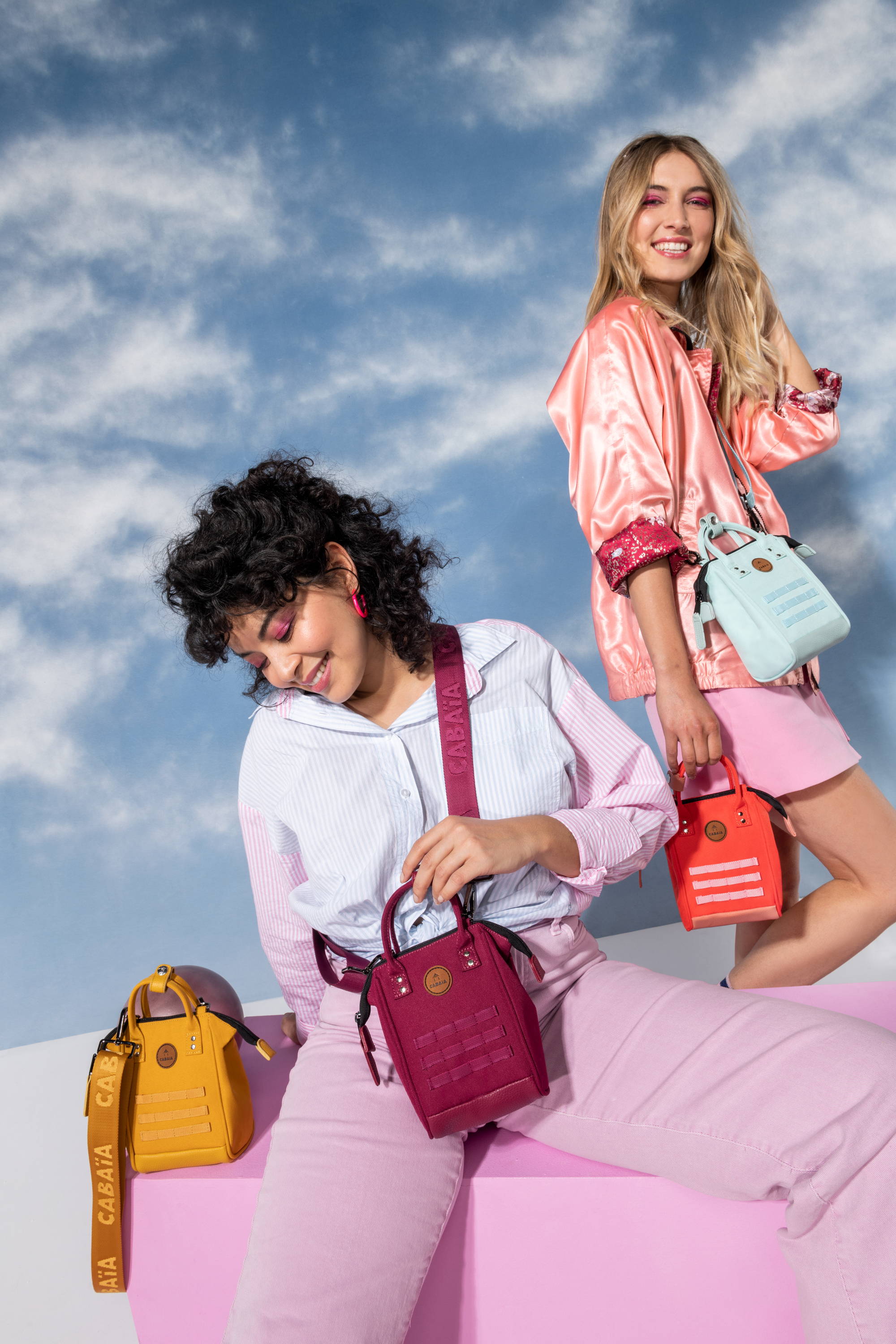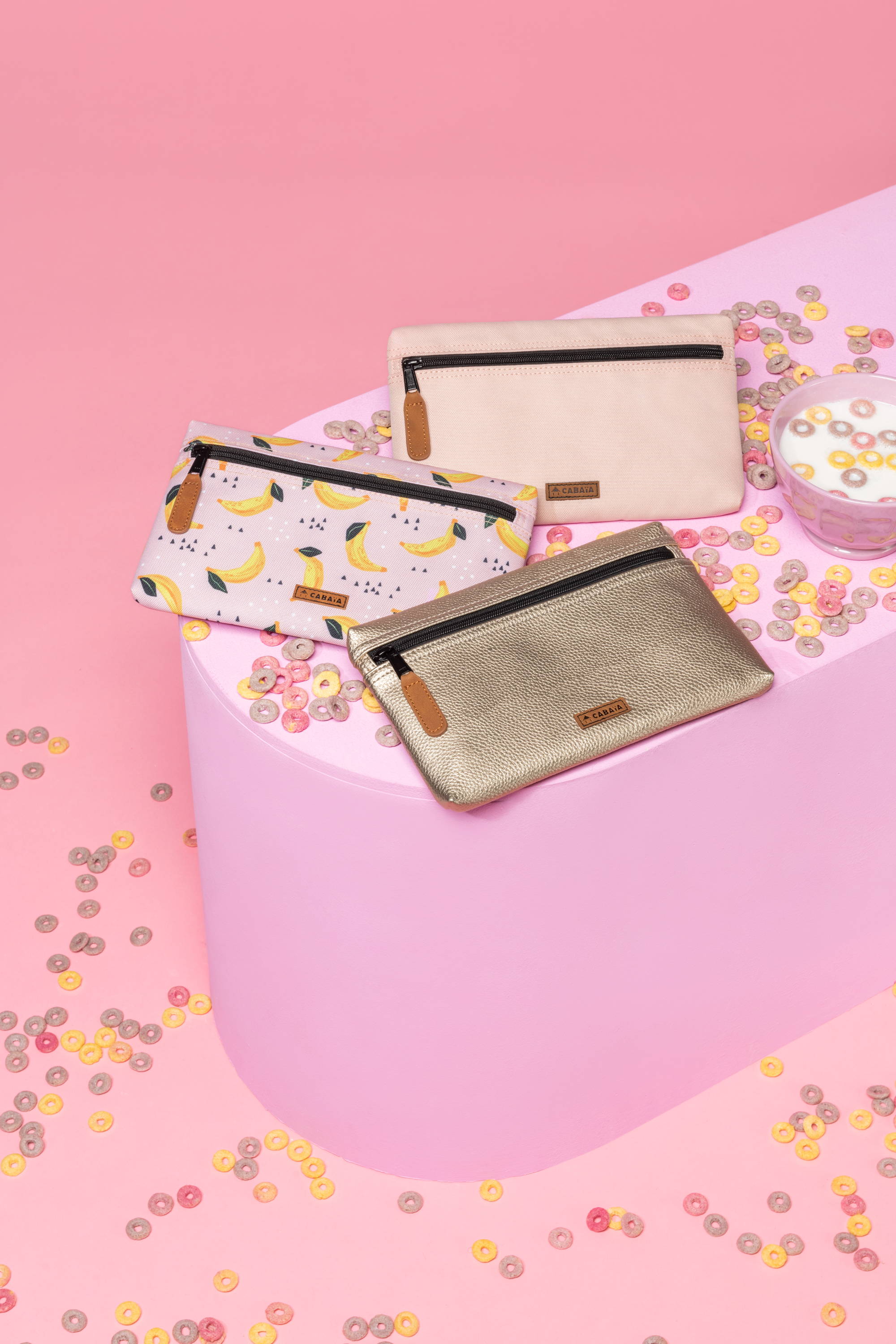 Wide-angle openings, ultra-resistant (900D Nylon) and water-repellent fabrics, numerous clever storage compartments... We've kept the same ingenious features to accompany you in your daily life. Stylight looks guaranteed !
Our selection ❤️ (although we love them all)
Check out our website, our stores and our retailers to shop the entire collection !
Don't hesitate to share your best looks with your new accessories on Instagram by tagging us @cabaia and with the hashtag #cabaia!