The changing bag (but not only) - the prototype

Once we'd collected all your ideas about this new baby, it was time for us to get to work and test every conceivable prototype to finally find THE one.
Rest assured, you'll be keeping this one for life.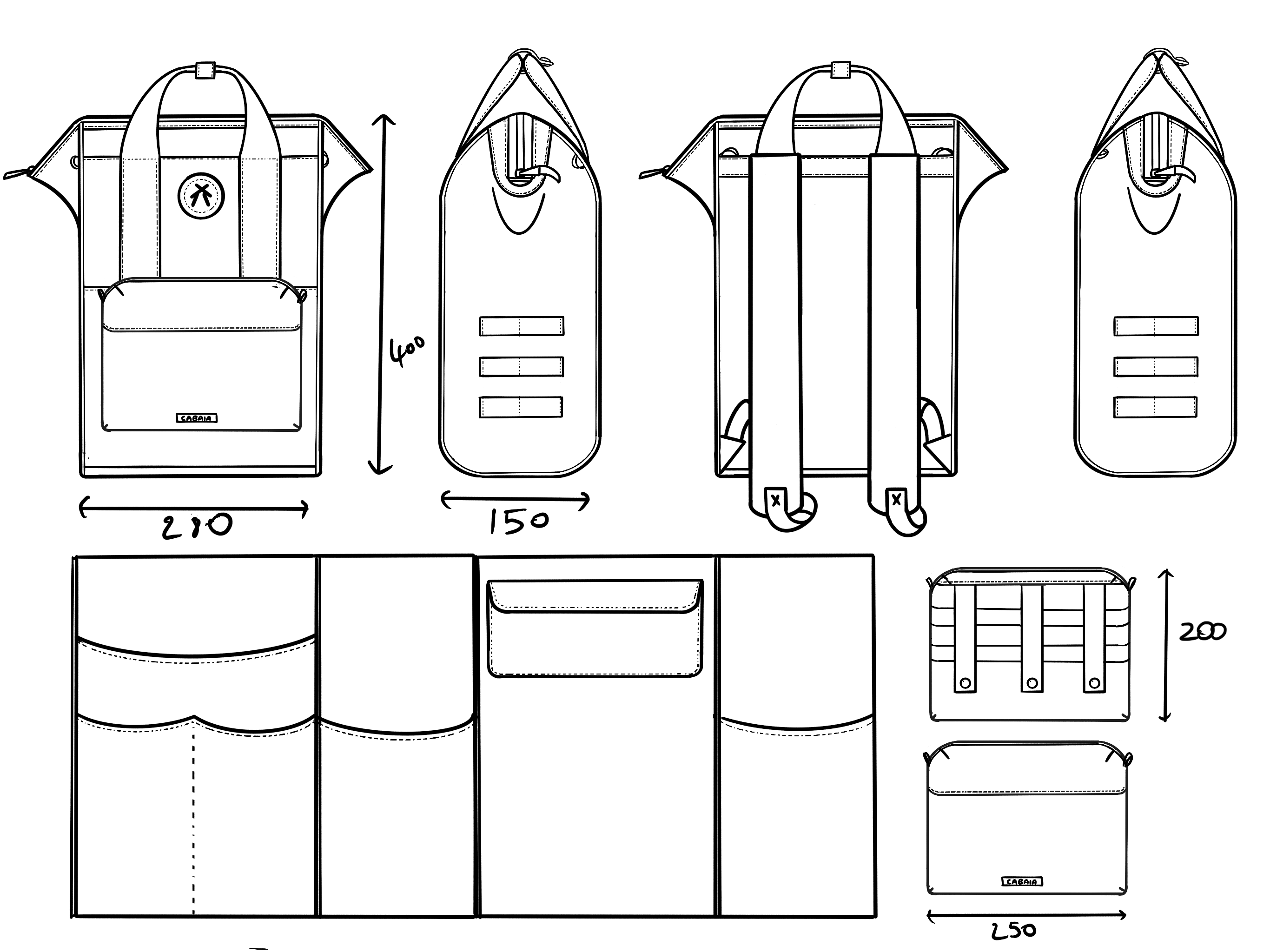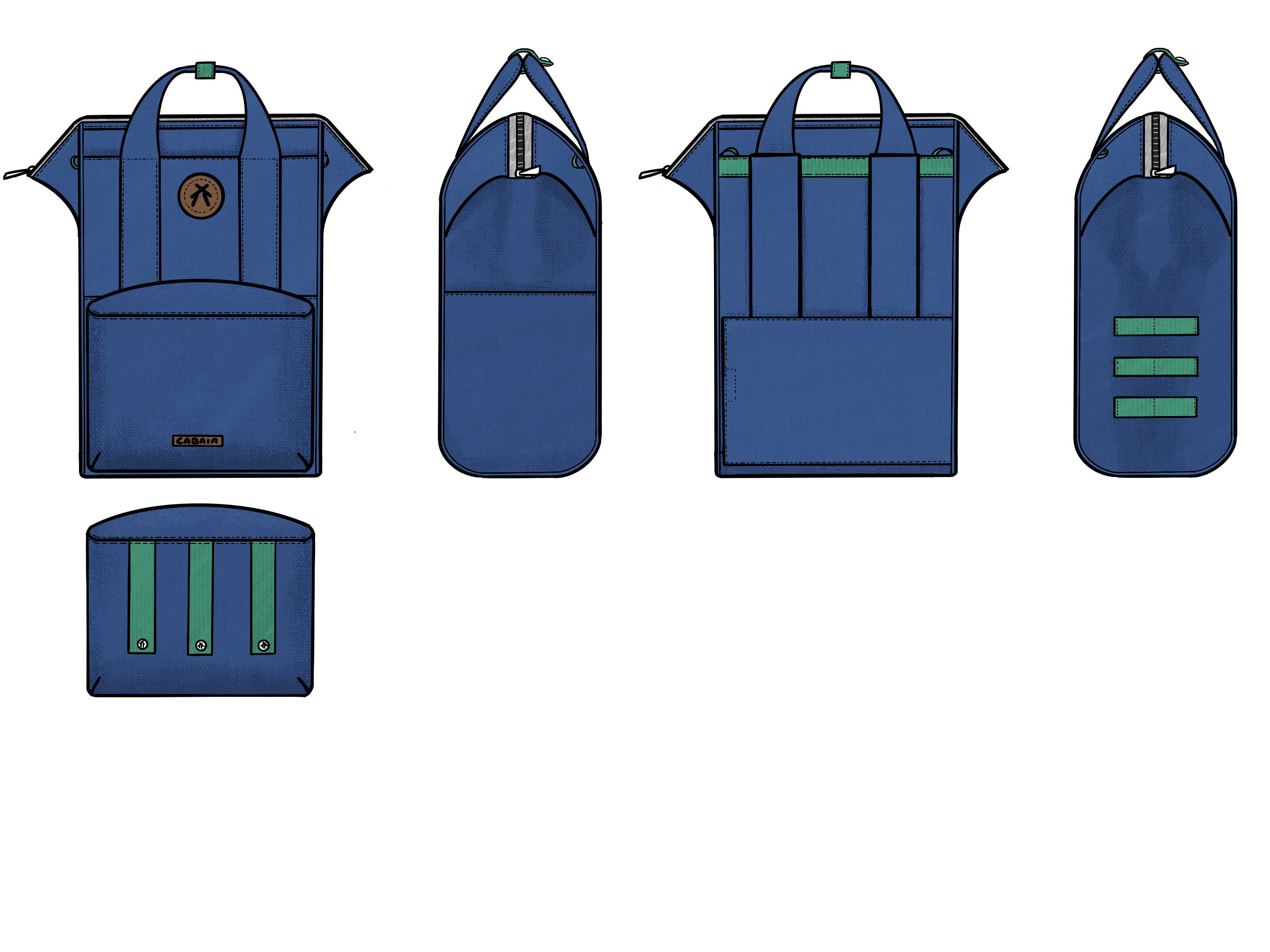 Some sketches by our product engineer Hugo. V2 of the changing bag on the left, and the latest version on the right.
Inspired by its big brother the Adventurer
We have a lot to learn from our elders, and at Cabaia we know that the past can inspire masterpieces for the future. That's why, to create this new changing bag, we turned our attention to the iconic Adventurer bag. Many of you wanted to see all its key features again, especially the wide-angle opening that would allow you to slip in all your child's things.
 
One of the issues that caught our radar was that you told us about a tricky situation: once your child grew up, our bag was going to end up in the attic. Well, guess what? You don't leave baby in a corner! It's not just a changing bag. It's a stylish companion that grows with you, following you wherever you go. Changing your baby? Of course. But also when you're out and about, at work or at the gym - you name it, it answers.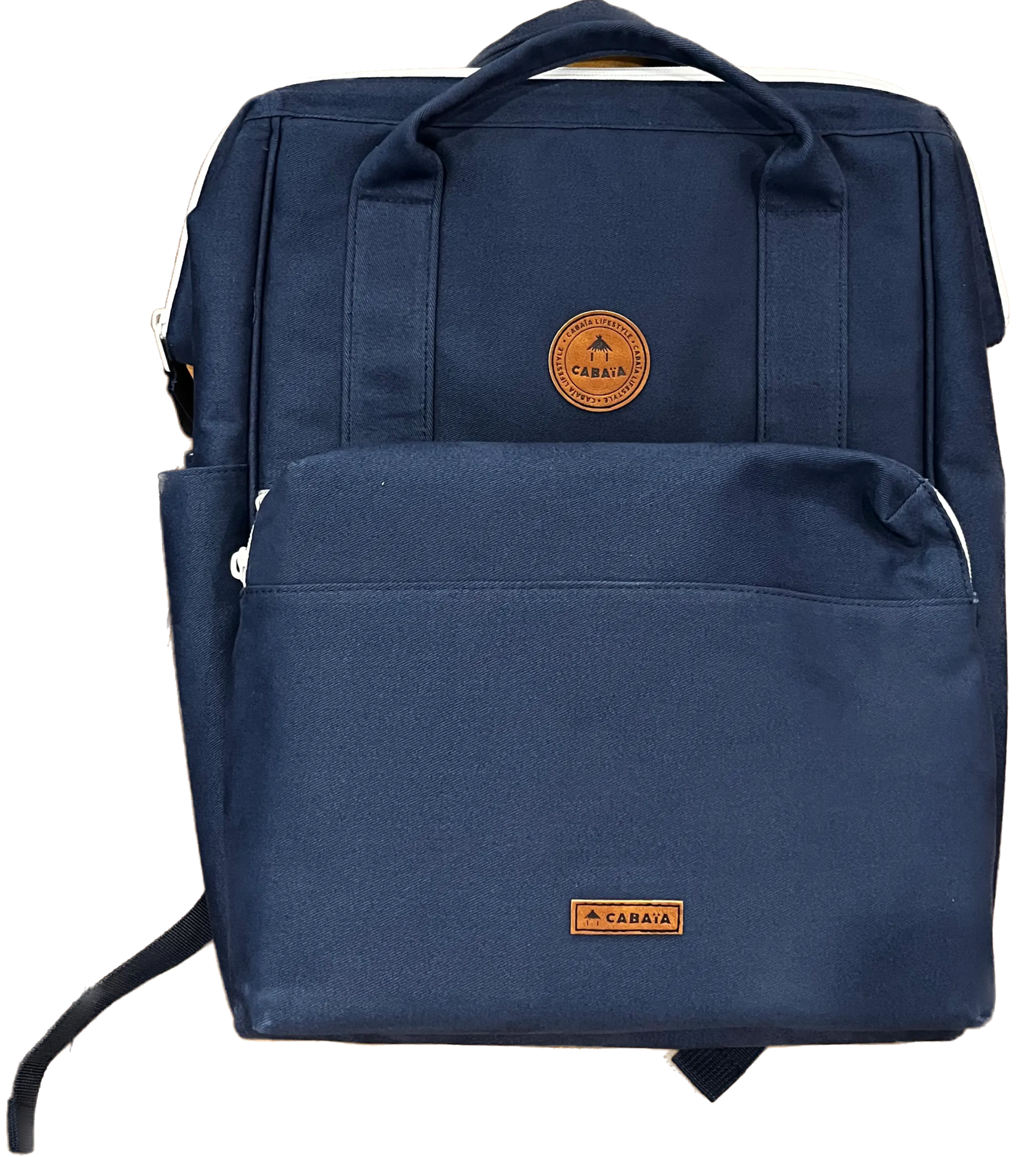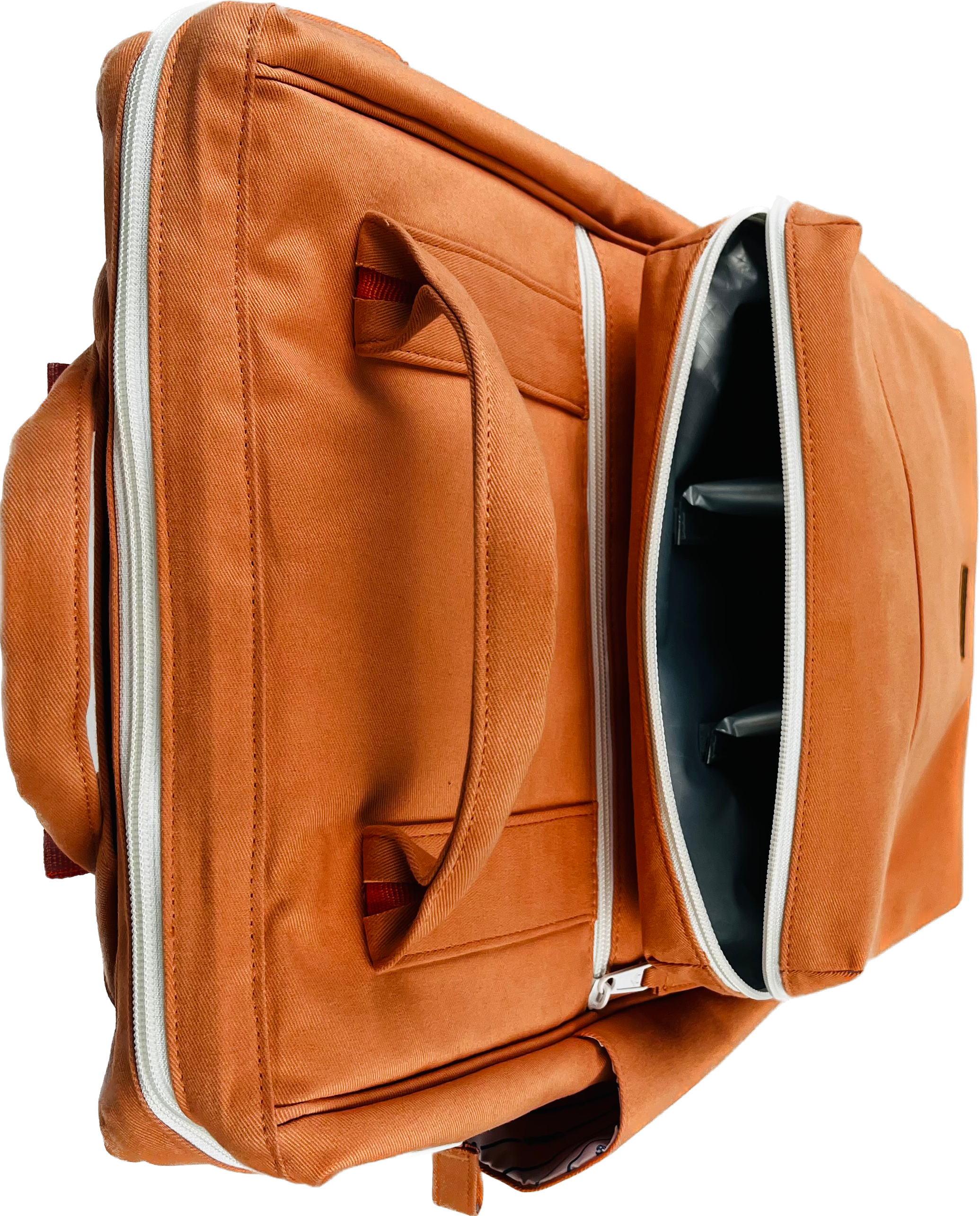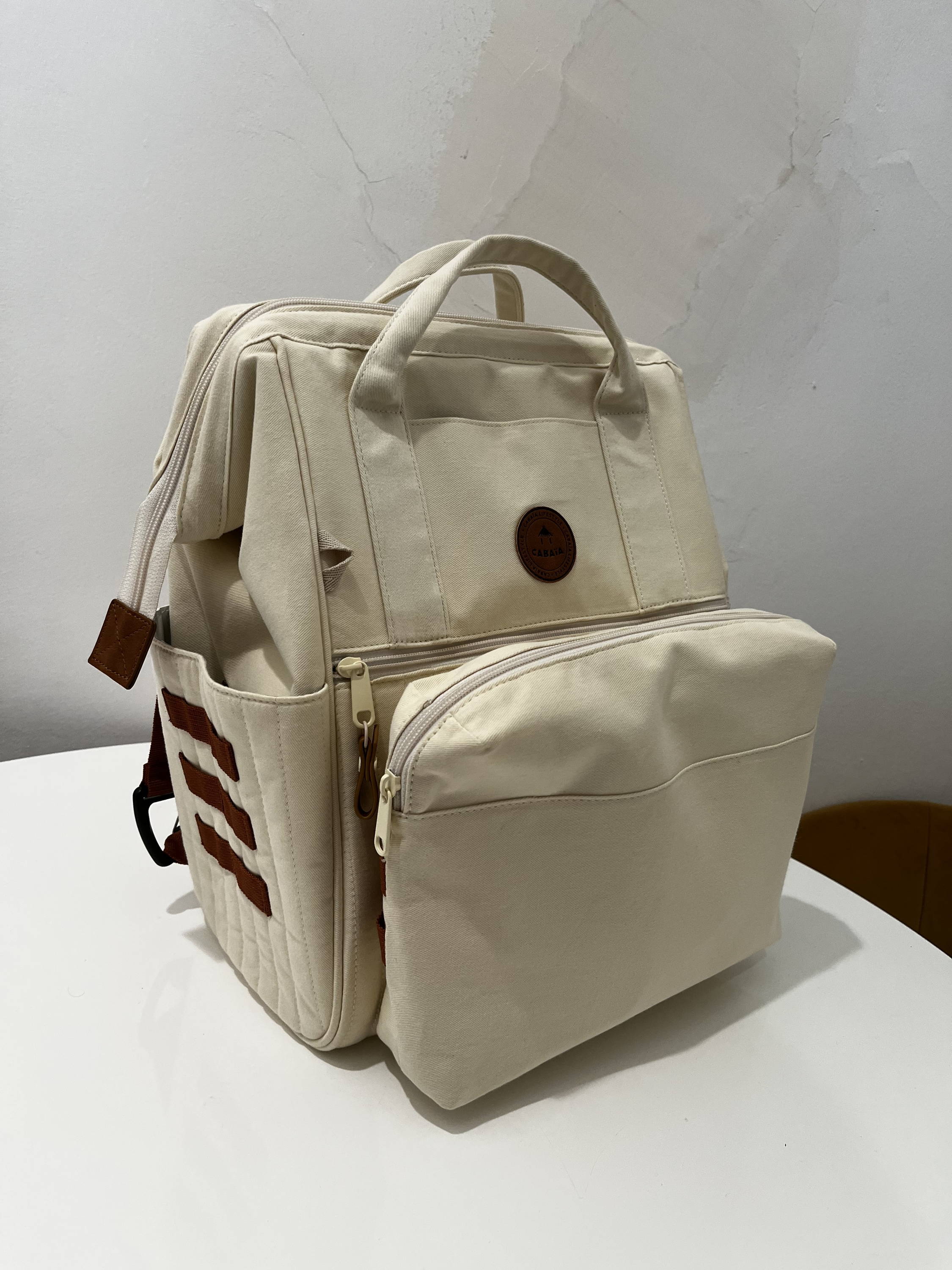 Exclusive: prototypes received at the office
Mission Organization: your new anti-disorder companion
This is where we bring out the heavy artillery when it comes to storage:
              - 1 external pocket that's both easy to access and secure
              - 5 elastic pockets of different sizes inside the bag, so you can stay organised whatever the circumstances
              - 1 Velcro pocket near the opening
              - 1 large insulated soft front pocket to keep at least 3 standard 33cl baby bottles warm. This pocket can also be worn over the shoulder.
We've still got our famous MOLLE system, which lets you change the side pockets and the front pocket of the bag for even more customisation.
The bag that adapts to every situation

Obviously, the bag has to adapt to every possible situation, whether you're going for a walk in the park with baby or facing the crowded underground. That's why the bag can be worn in several ways:
    - On the back, with our anti-perspirant, padded shoulder straps, stitched onto the Adventurer.
      - Attached to a pushchair using the two Velcro straps included in the bag. They fit all pushchair handles.
      - As a shoulder bag, using the fabric loops on the top of the bag (sold separately).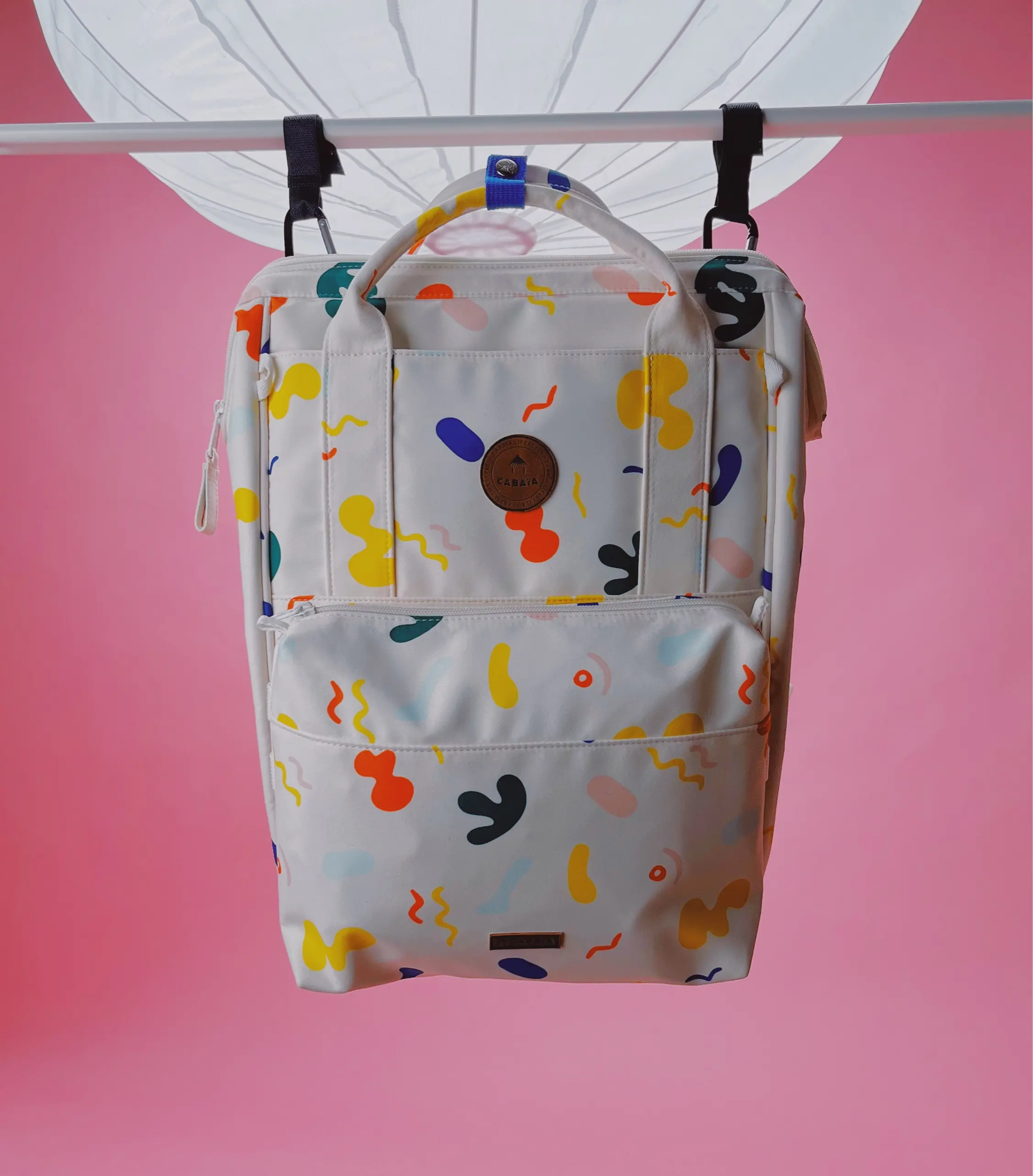 Soft, eco-friendly and easy to clean in the event of an accident 💦

As with all our other bags, eco-responsibility is ingrained in our DNA, and this changing bag is no exception. Made from recycled polyester, it embodies our commitment to materials that are durable, hard-wearing and easy to care for. But what sets it apart is its weaving technique, borrowed from the world of fashion, which gives it an unrivalled softness to the touch. It was this baby-softness that won us over, without sacrificing the exceptional quality of our product.
A super cool collaboration idea?
Send us your wildest suggestions to courrier@cabaia.fr 💌 we'll see what we can do ;)