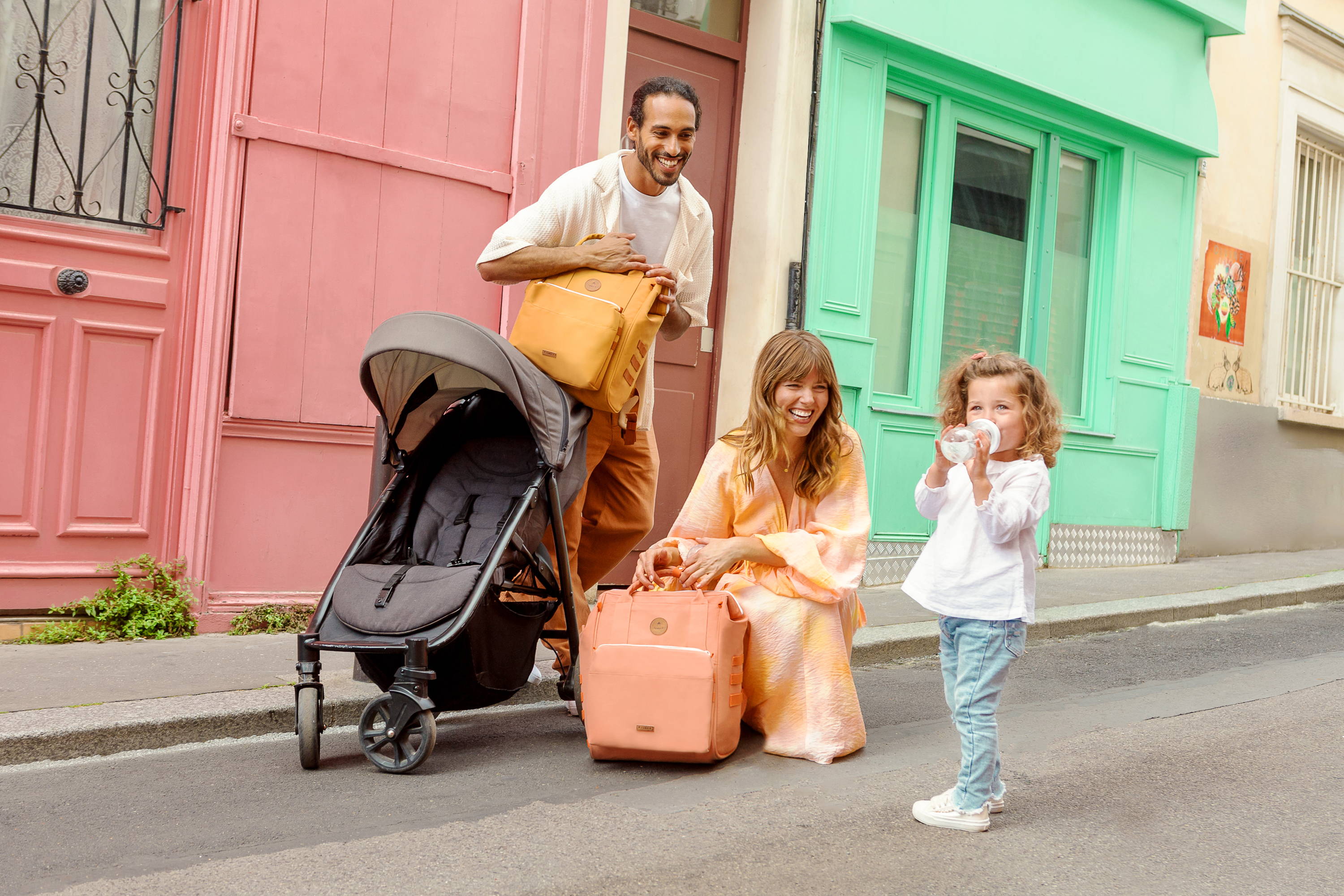 The changing bag : Cabaïa's new baby.
Designed with and for parents.
You've been asking for it for years. September 2023: here it is at last!
 
The Cabaïa changing bag is a practical little gem, perfectly designed with and for parents, for baby's comfort. The kind of bag you can take anywhere, open in a flash and have as many pockets as you need. Teats, diapers, bottles and diapers are in safe hands, I promise.
A nugget of practicality...
The Cabaia changing bag is finally available! We've listened to you, so the first asset of this changing bag is its ultra-practicality!
 
With its wide-angle opening for one-handed diaper grabbing, its removable isothermal pocket for keeping bottles cool and its water-repellent, easy-to-clean side, this changing bag will be your best ally. Whatever the situation. Don't miss a thing: thanks to its many zipped and elasticated pockets, everything is in its place!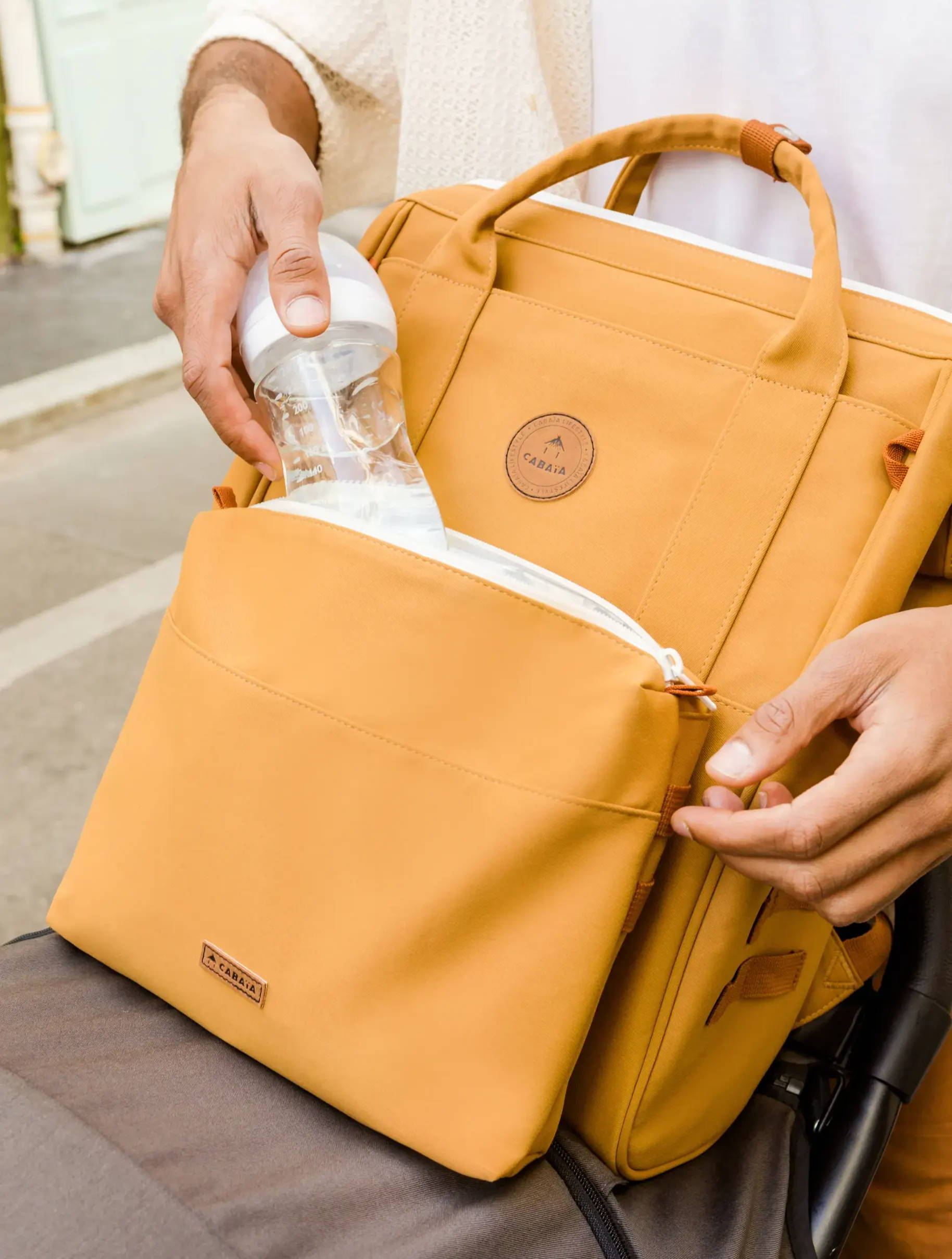 ... with a colourful design...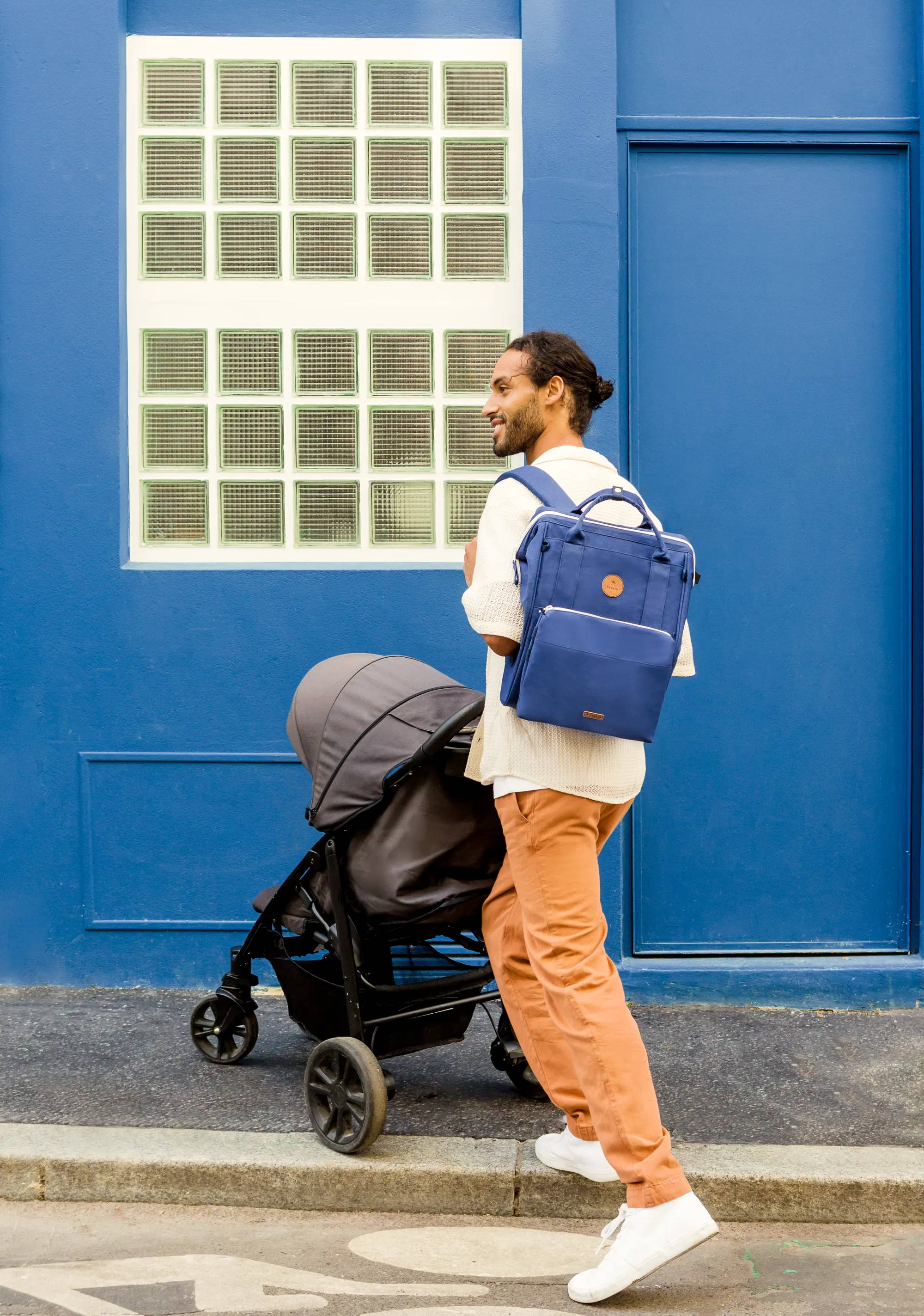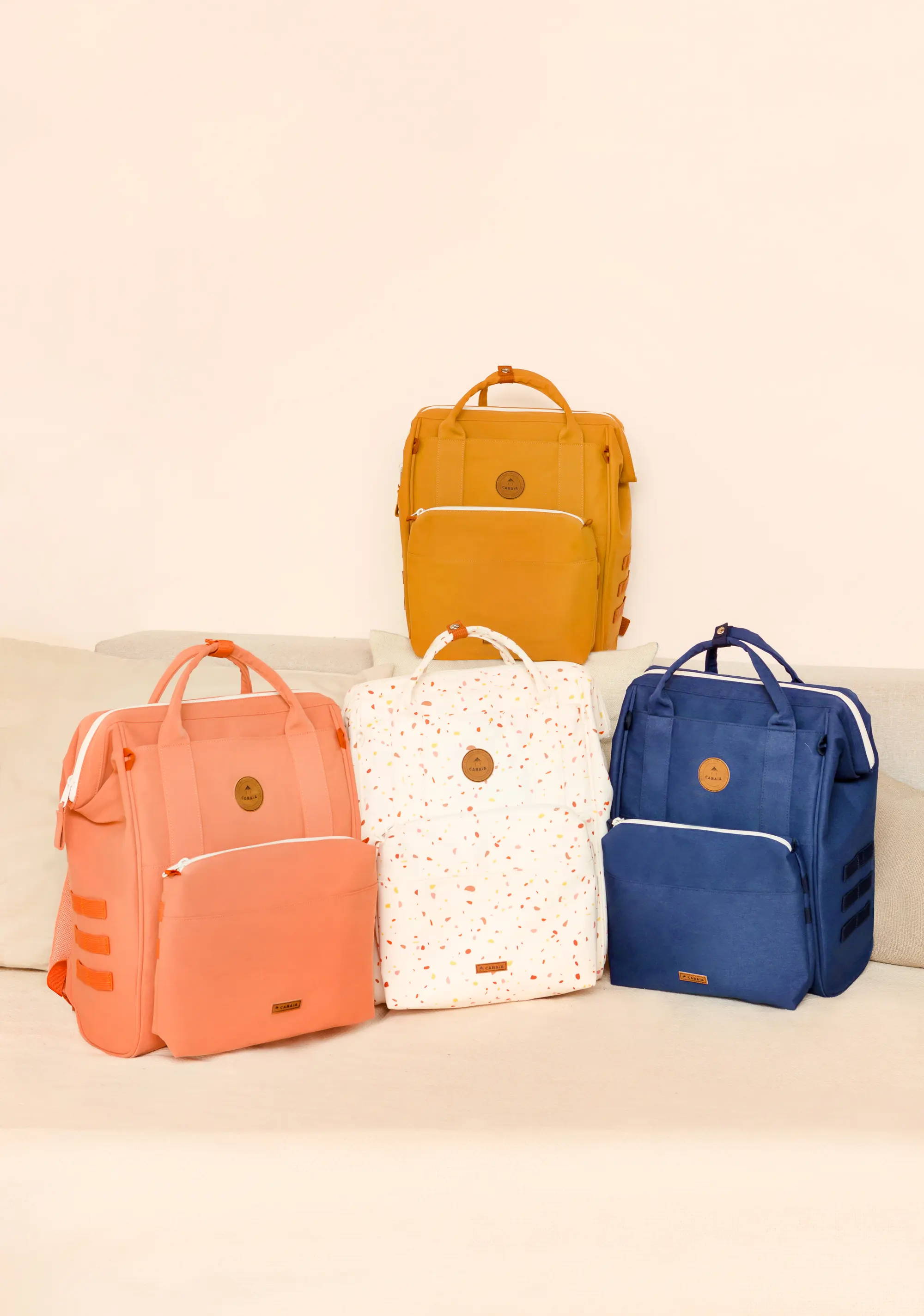 The changing bag stands out for its design and its commitment to more sustainable fashion. It is made from a new material, 'Soft Weave', which has the feel of cotton but is 100% recycled: it is created from 33 plastic bottles and is far more resistant than cotton, water-repellent and easy to clean.
Available in four colours, from midnight blue and salmon to mustard and patterned white, the changing bag is sure to delight all parents!
and an ingenious concept...
We've designed our changing bag to be as practical as it is ingenious, and here are the main features:
 
Based on our Adventurer, our changing bag has a large opening that stays open for easy access for one-handed parents.
 
Inside you'll find everything you need to turn this bag into a veritable Ali Baby's cave: 5 elasticated pockets of different sizes so you can put everything in its place, an outside pocket behind the handle and a Velcro pocket near the opening, both with quick access for your keys, dummies and other valuables that need to be drawn quickly!
 
Sewn from a water-repellent fabric that's ultra-resistant and easy to clean, the Changing Bag will be the perfect tool to take with you to the park, on trips and even to Mum-in-law's!
 
And of course, we've kept our iconic MOLLE system on the front of the bag so you can customise it endlessly with your favourite pockets.
But what's new with the changing bag is the isothermal front pocket that can hold up to 3 x 33cl baby bottles! Enough to keep baby happy at all times. (PS: it can also hold your snack if you need to 🤫)
 
Oh, and did we mention that it's also eco-friendly? It's vegan and made from recycled bottles! Let's call it a day, or we're sure you'll want to make a second one.
 
We promised you we'd create a changing bag:
A promise made, a promise kept!
 
It's available for €99 in 4 colours, with an insulated pouch and pushchair clips.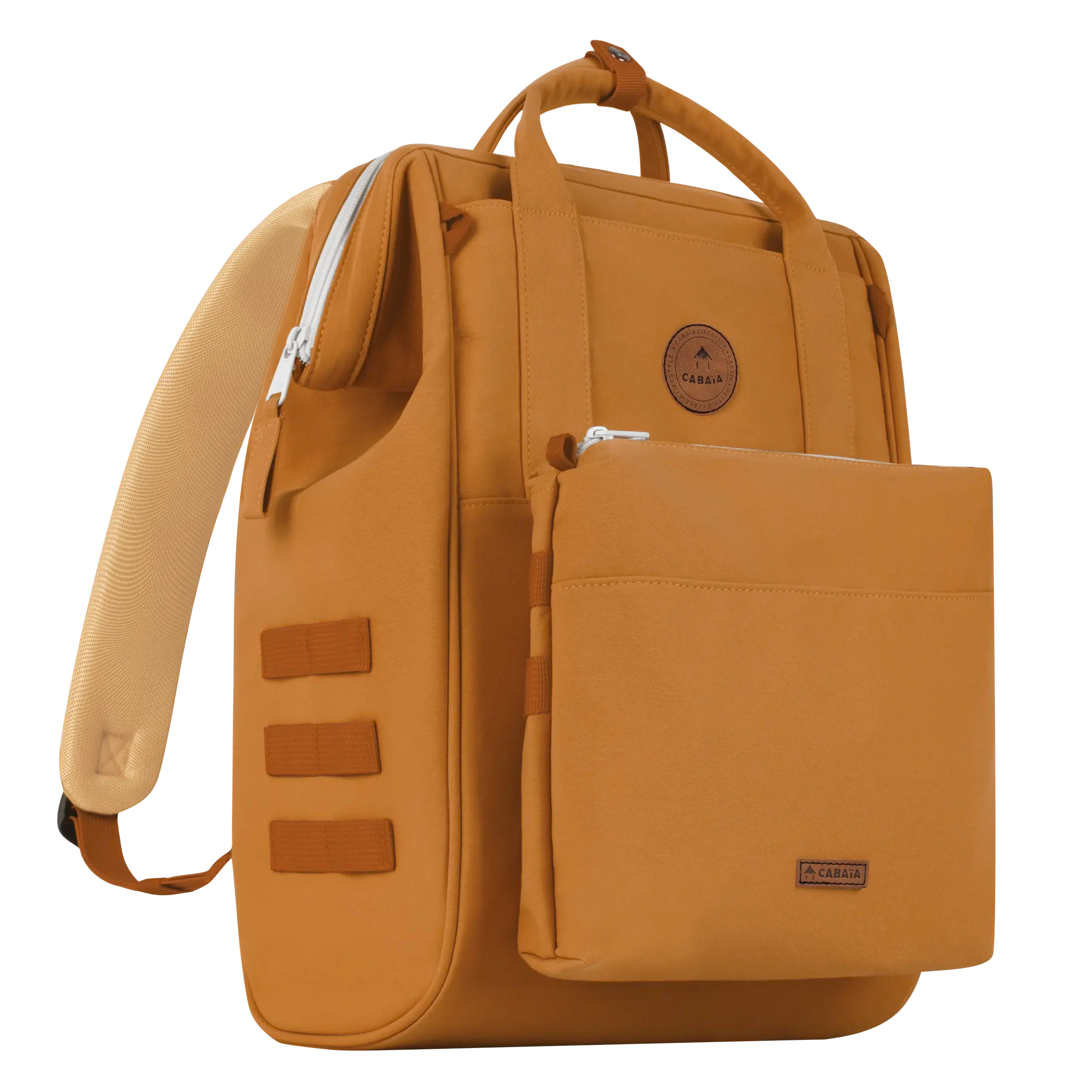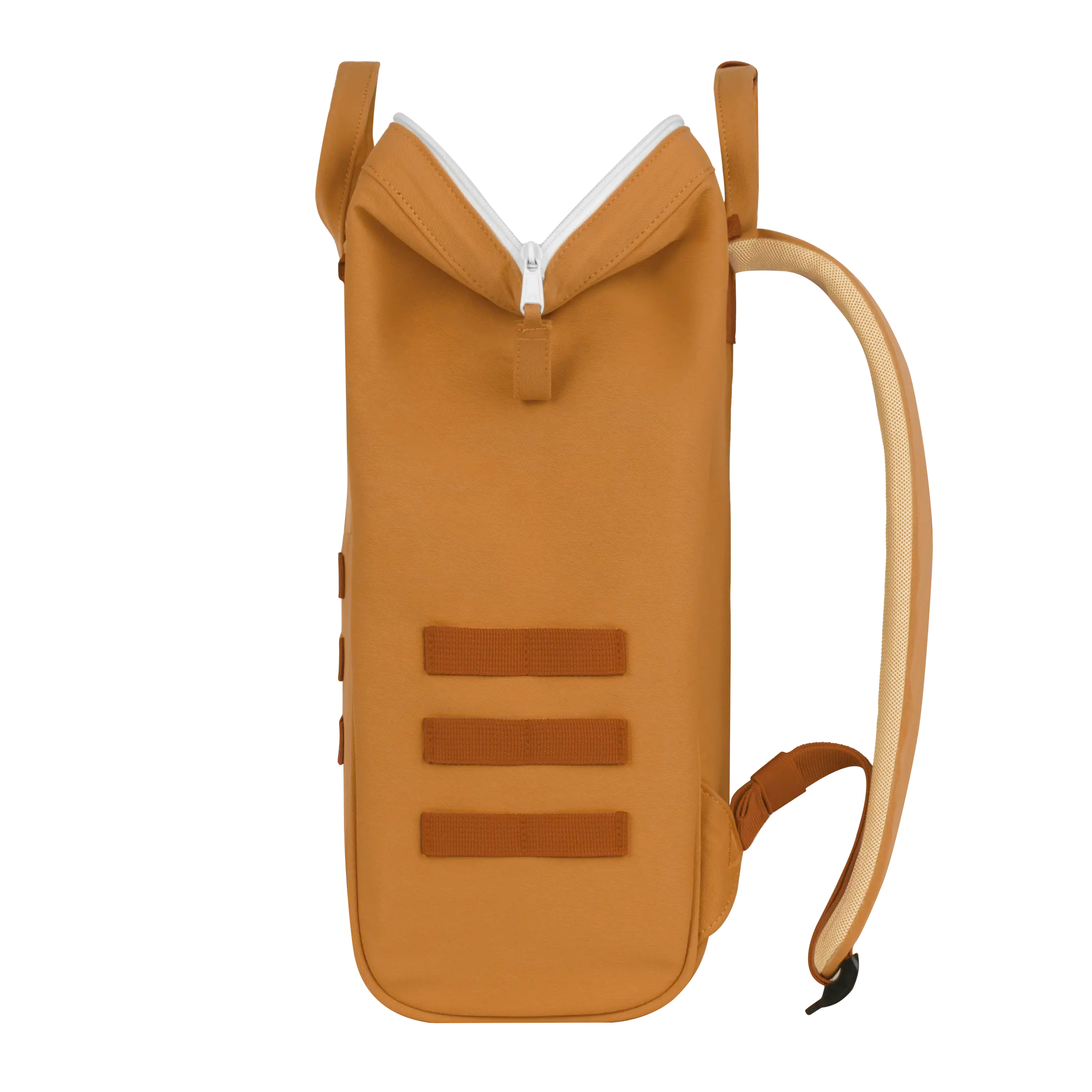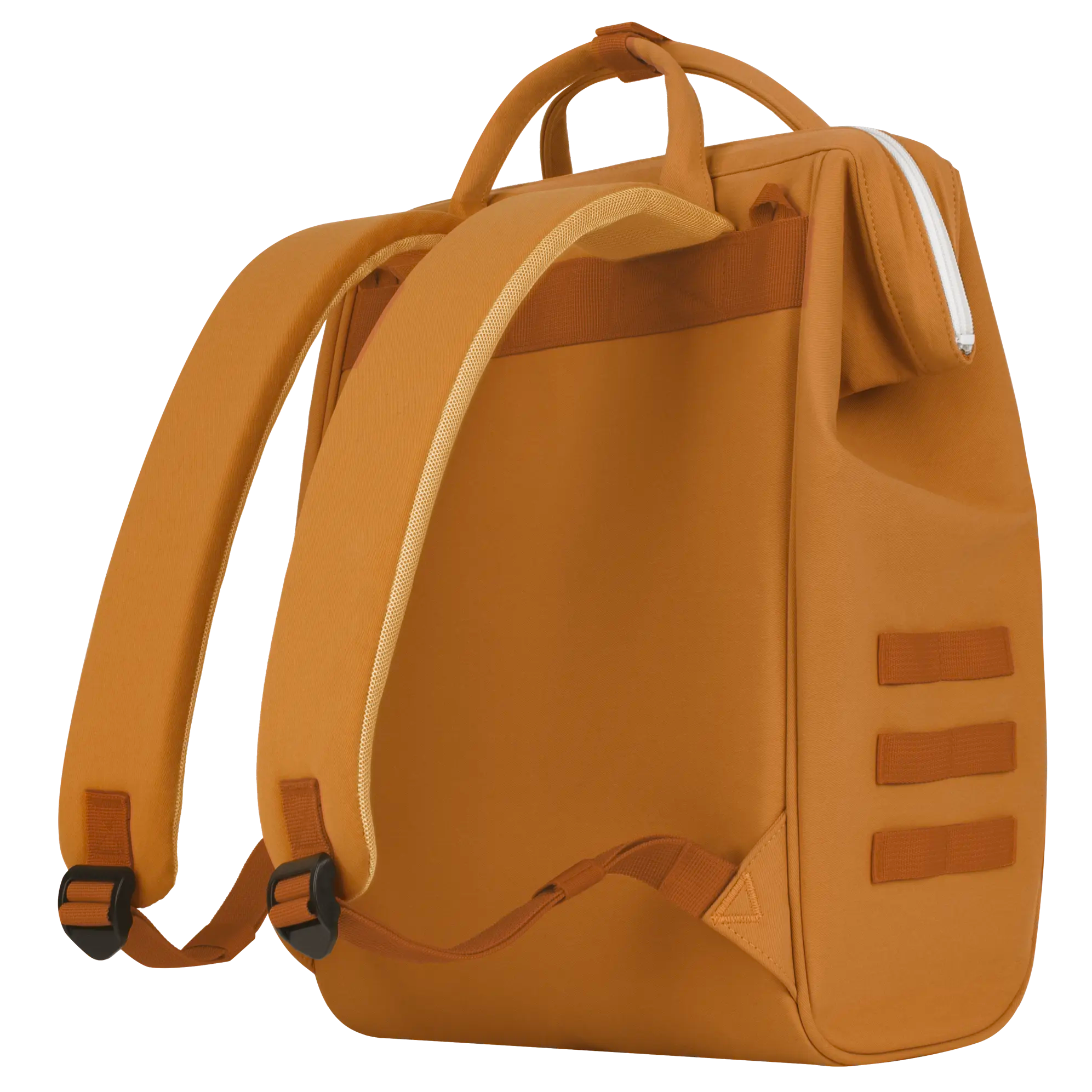 Thanks to a panel of beta-testers from our community of parents, we were able to put our bag to the test in real-life conditions. Not to say extreme. A succession of errands and visits to the paediatrician, changing a nappy in a high-speed train, taking a bottle to the park, finding the dummy with one hand...

The result? It's passed every test. Designed and approved to make everything easier.  

Want more? Our changing bag has also been designed to be worn on the back, slung over the shoulder or attached to the pushchair. And thanks to its style and removable thermos pouch (which can also be carried over the shoulder) with the MOLLE system, your bag can be transformed into an everyday bag once baby has grown up.
One bag, 4 colours, parents and baby will be delighted
But you know us, Cabaïa never does things by halves: we've found the perfect birth gift for you! A concentrate of comfort for the little ones: a collection of mini socks and mini hats that will delight the little ones (and make the grown-ups fall in love!).
Cabaïa is offering 3 packs of baby socks (girl, boy, mixed) and two baby gift sets with a pair of baby socks and a baby hat.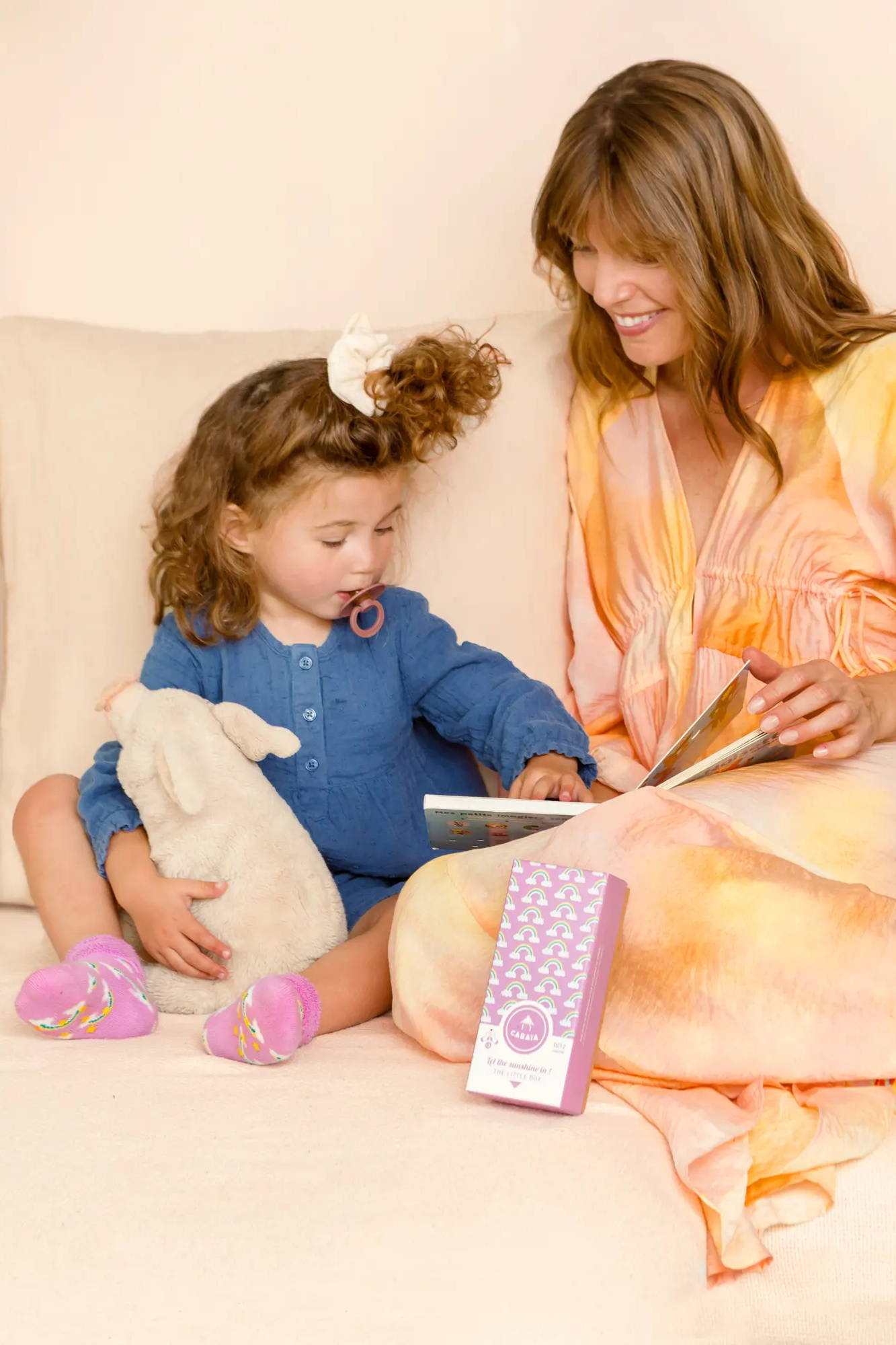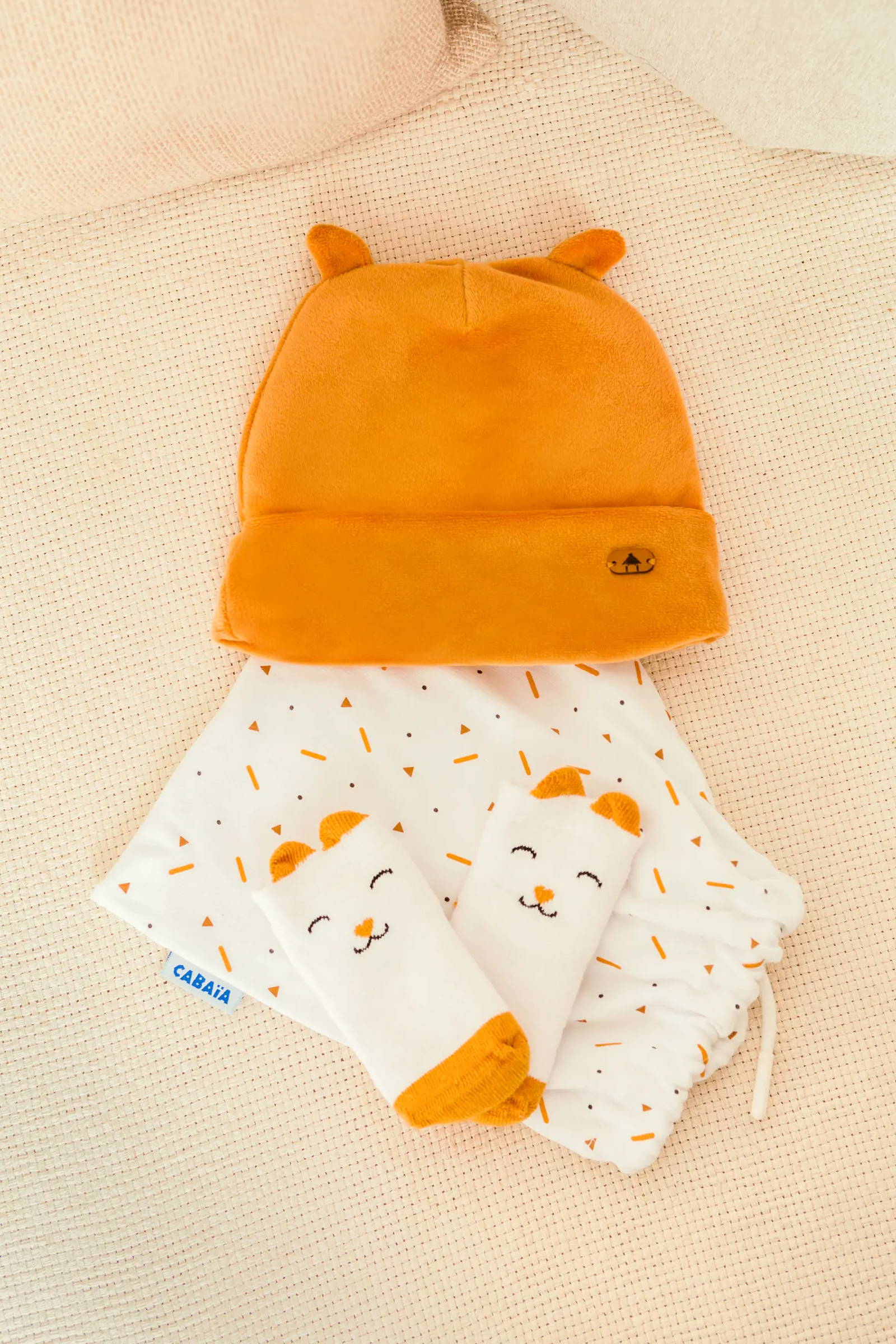 The perfect birth gift: ethical and practical
Yes, young parents need to be given hours of sleep. We haven't yet worked out how to make them at Cabaïa, so we've come up with a box of ultra-cute baby essentials. Everything has been thought of to make the perfect gift for young parents: Adorable prints? Check. Clean manufacturing? Check. Little non-slip pads so your little wonder can go on adventures without slipping ? Check.
 
Parents are delighted, and baby is well equipped.
Mission accomplished.
A super cool collaboration idea?
Send us your wildest suggestions to courrier@cabaia.fr 💌 we'll see what we can do ;)