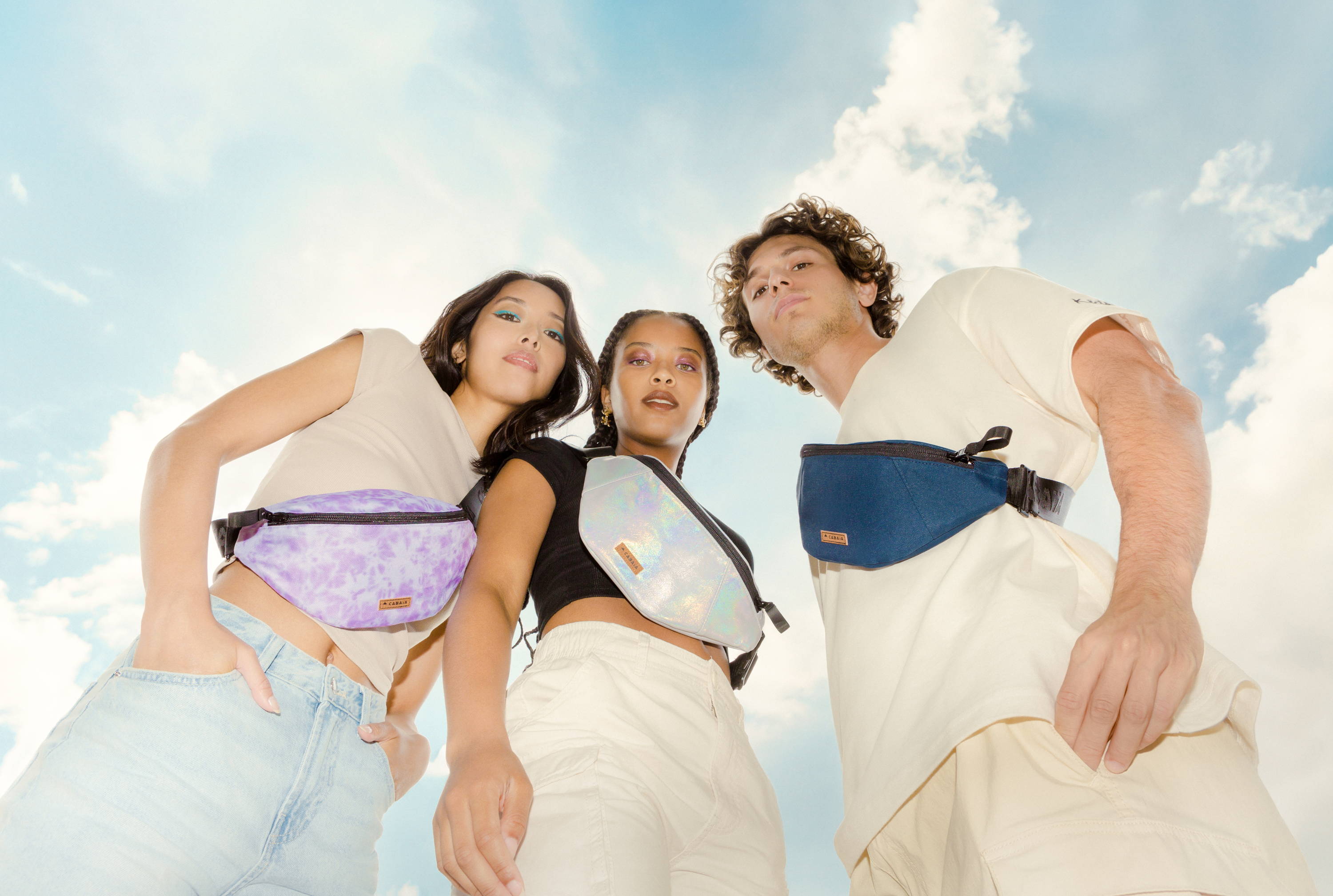 The reversible bum bag: it's your turn to play.
It had been a long time we had dreamed of it, so we did it.
The first Cabaïa bum bag is here, ready to bring its good vibes into your daily life. Reversible, it has a plain side and a funky side. In terms of capacity, it allows you to carry all the essentials with you. Vegan and water-resistant, it respects animals and holds up well against the rain. An iconic accessory? Without a doubt.
From our very first prototypes..."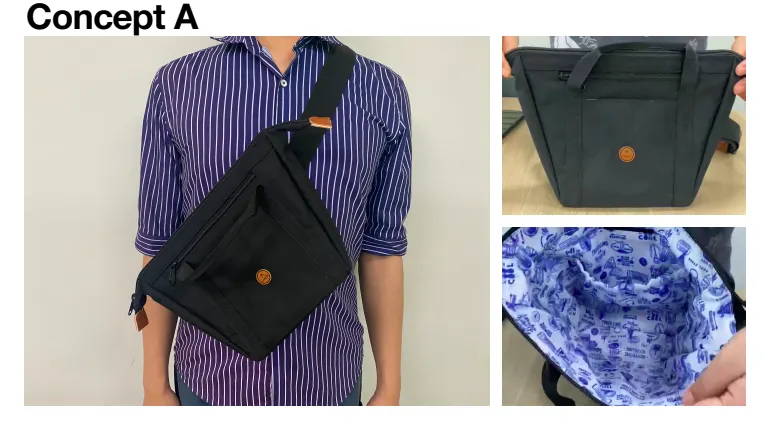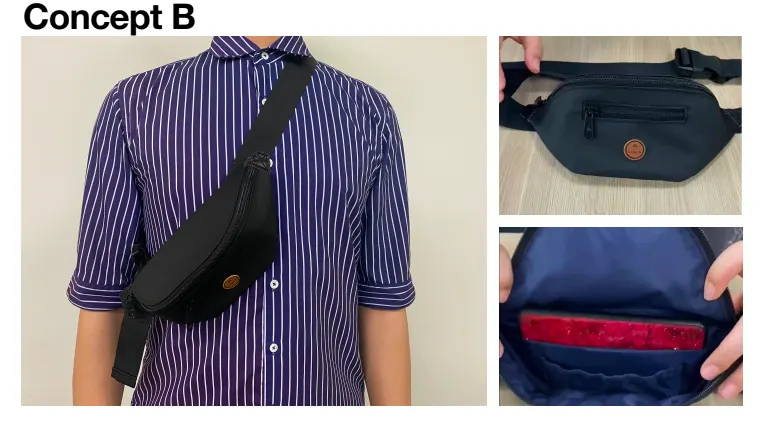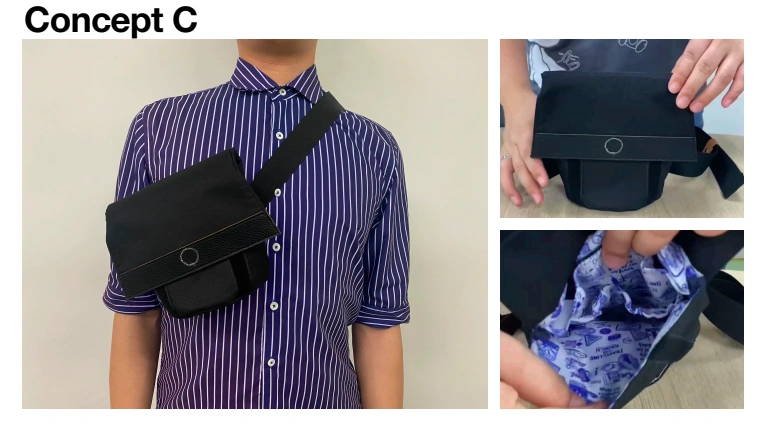 We spent a lot of time going through numerous prototypes! And, we can tell you, some of them were really not great. But as you know, this step is essential in our relentless quest for the perfect product! We explored several concepts, such as a wide-angle opening (the flagship feature of our Adventurers), or a flap opening, or even sticking to the simplicity of the classic bum bag devoid of any originality... But that's not our style.
As you know, the rest: countless back-and-forths with our supplier, a battery of tests, gathering your valuable feedback through surveys... As usual, we take you along on these adventures.
...To the two-in-one bum bag that was missing from your daily life!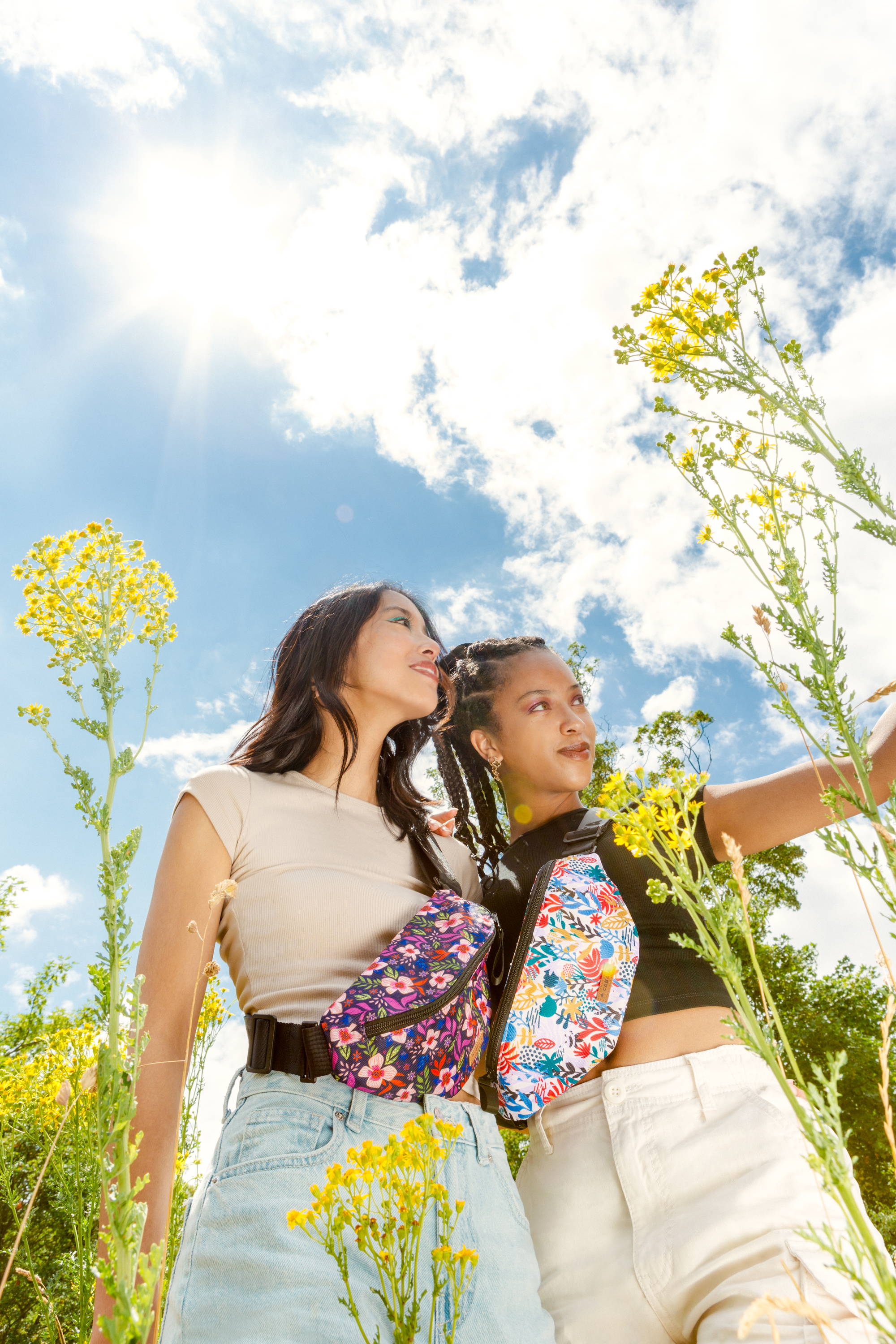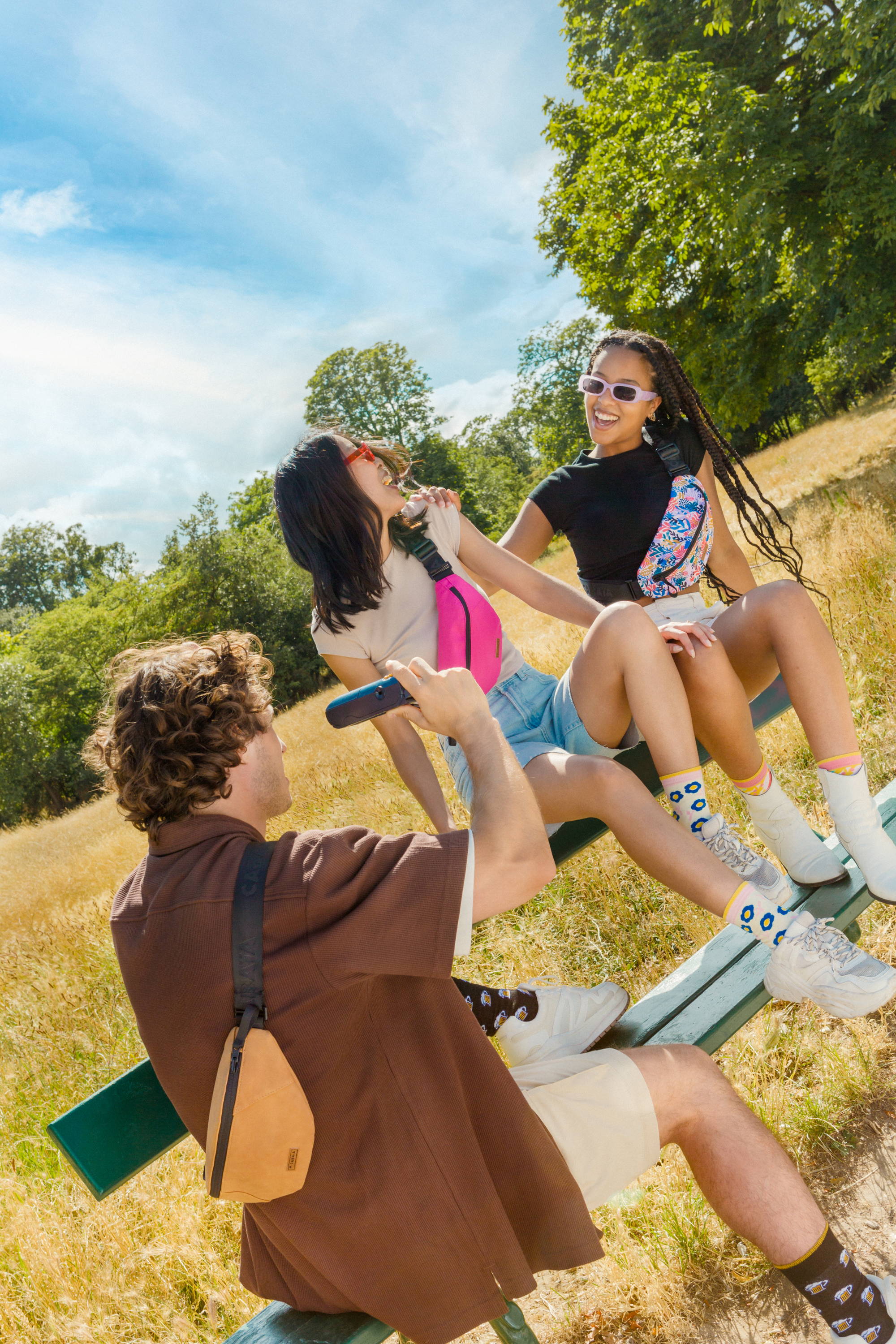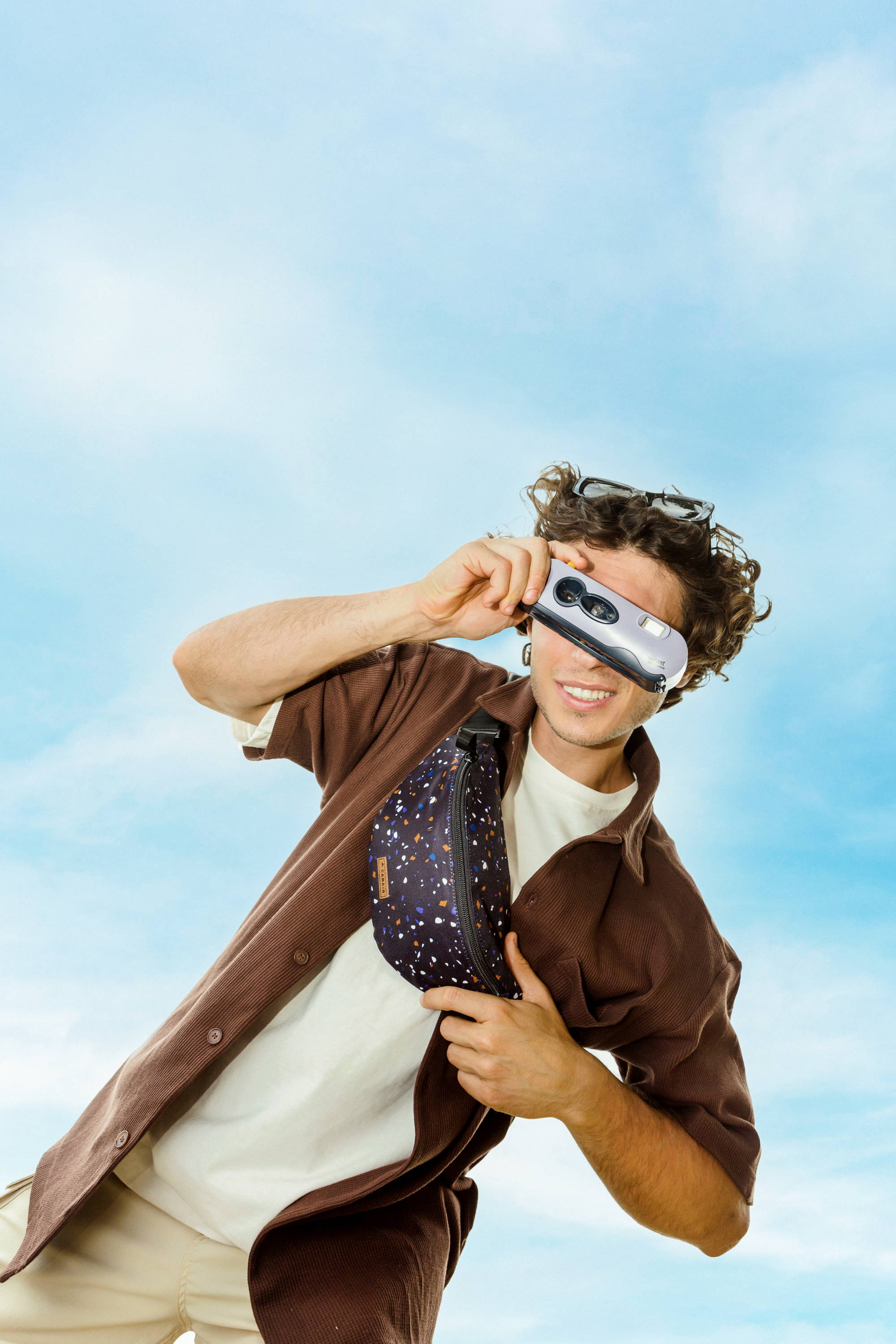 Nomad and durable.
Made from 3 recycled plastic bottles, vegan, and water-resistant, our new bum bag is the perfectly suited accessory for all modern mobilities (biking, scootering, subway, pony rides...), as well as for all looks, whether you're at a fiery festival or on vacation in the countryside. Worn crossbody or on the shoulder, it's up to you! With its generous 3-liter size and ingenious compartments, it's practical to store all your daily essentials while keeping them within reach.
And do you want to know if the bum bag's strap is adjustable? The answer is YES! You can adjust the length of the strap according to your height and preferences. Its total length is 1.56 meters (from buckle to buckle). The worthy little brother of our shoulder bags 😁.
The Reversible Fanny Pack: Which side to fall for?
Available in numerous stylish models, each trendier than the other, our new bum bag has been designed to please everyone. Reversible, it has a plain side for serious days (or not-so-serious ones), and a funkier side to reveal your wild side. Two bags in one, the jackpot of bum bags !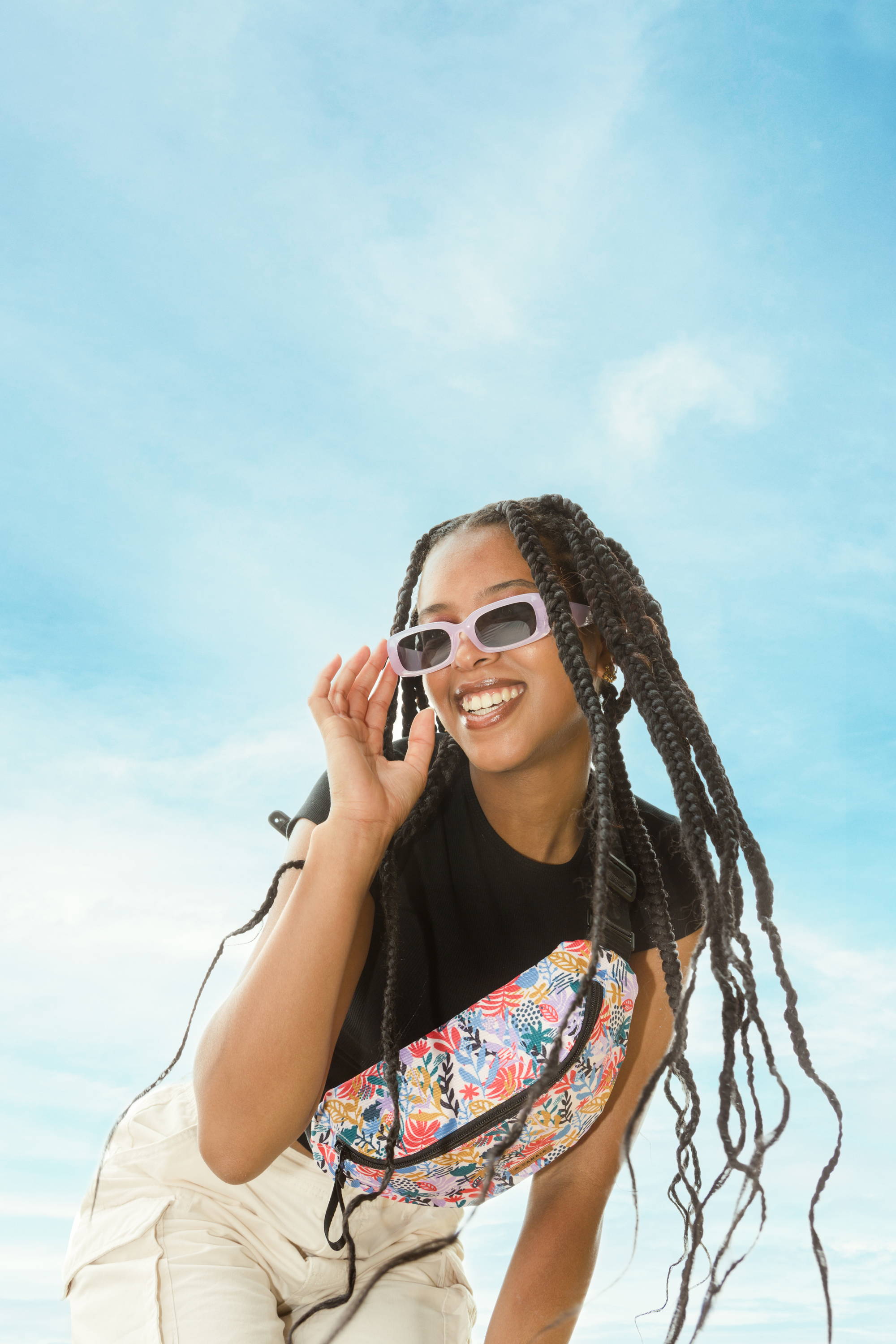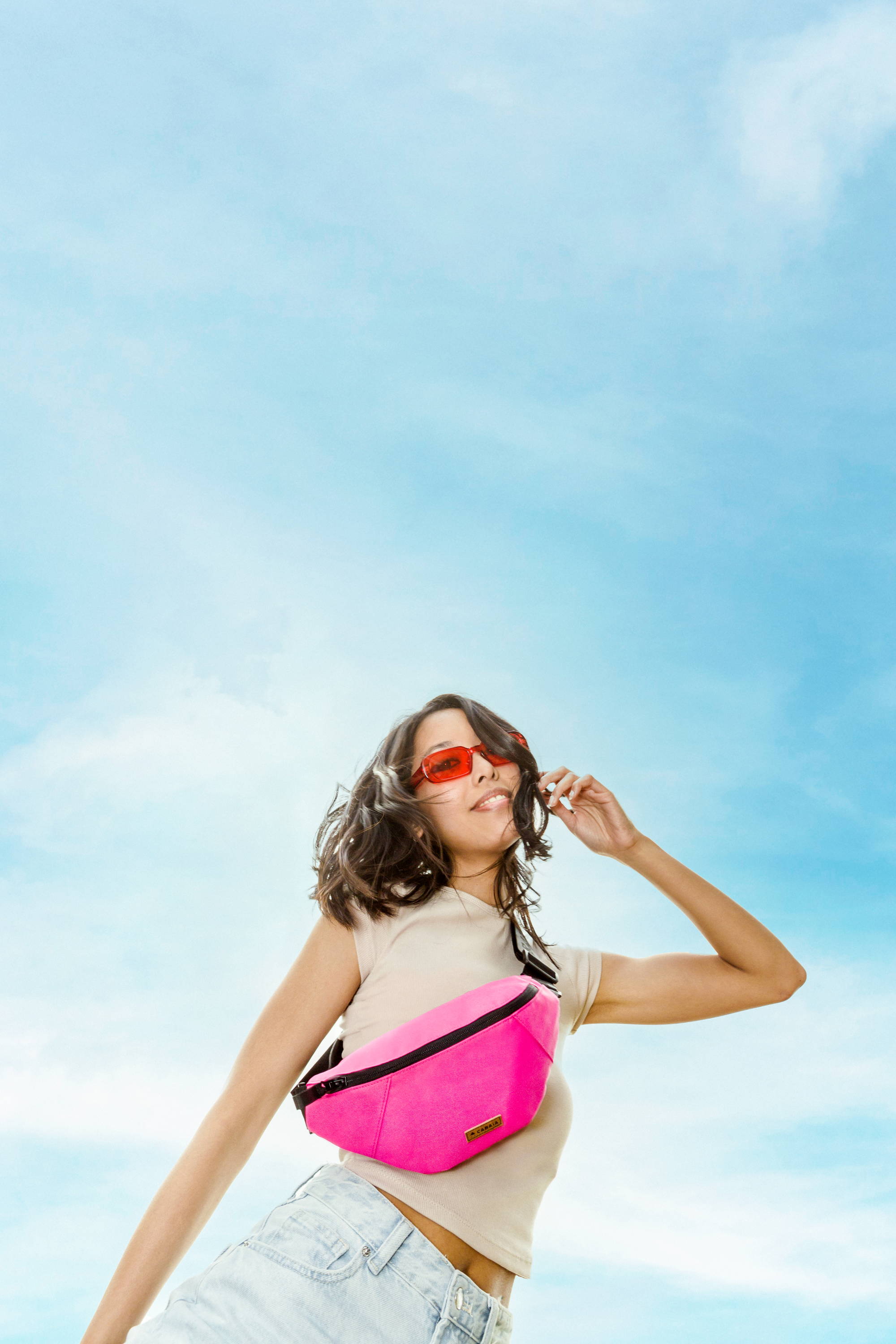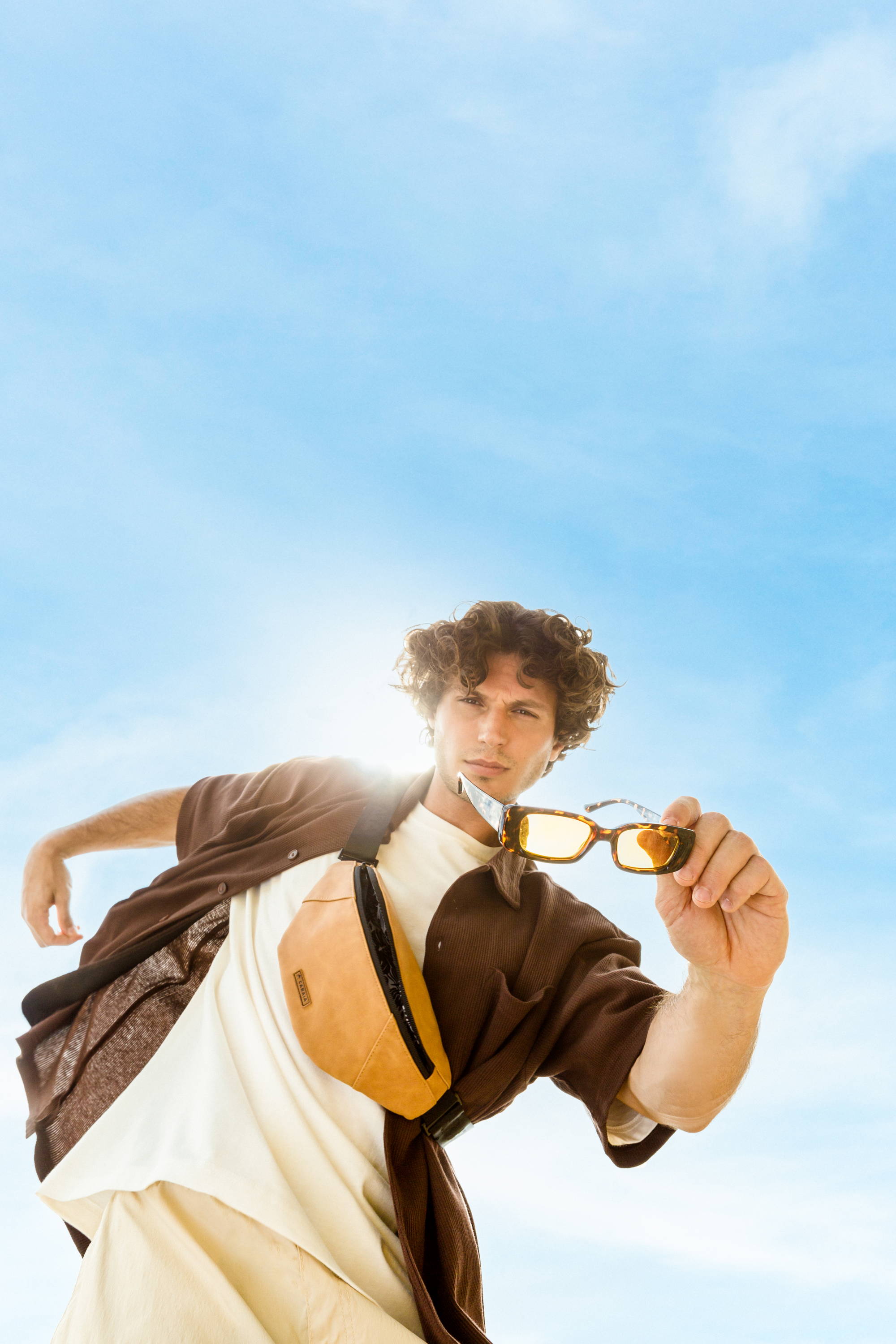 7 colors, 14 possibilities 🍌
Available on our website, in our stores, and exclusively at our Marquette retailers in Coquelles, Anglet, and Labège!